An Awe-Inspiring Ride to Recovery
Corey Blatchford has endured hardship that would break many. He served seven years as an Army combat engineer—"one of the crazy guys looking for bombs." His wife Veronika suffered a miscarriage in 2010. He was medically retired in 2011 with a chronic shoulder injury and PTSD, then went on to work in a stressful position at the Department of Veterans Affairs. To cope with it all, he relied on the temporary comforts of food and prescription drugs, gaining weight and withdrawing from the world. Then he had a brush with cancer in 2012; his doctor told him that he'd need to change his life or possibly lose it.
At this point Blatchford felt like he had let himself and everyone around him down. The cancer scare was the deal-breaker. "You don't come home from 15 months of combat to be told you're going to die from sitting on the couch," he said. Into this bleak picture came a ray of hope: cycling.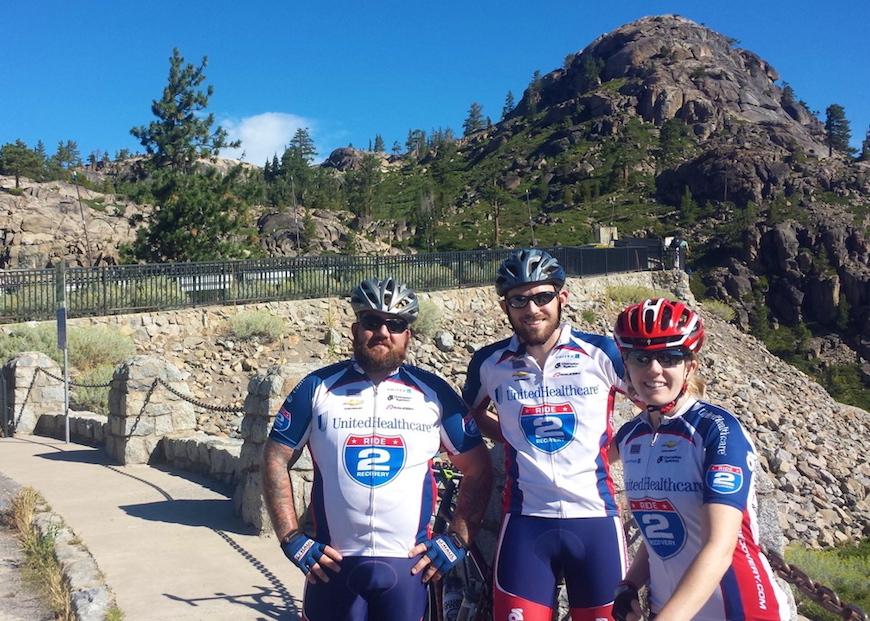 Blatchford had tried exercising by lifting weights at the gym, but found it isolating and lacking in positive feedback. At a PTSD recovery program, he found out about Ride2Recovery (R2R), an organization with a mission to help veterans recover both mentally and physically via group rides and challenges. Blatchford used to race BMX growing up, and the camaraderie of R2R rides was attractive. Still, he had a ways to go before he could fully commit.
Just after his cancer scare, he got in touch with April Wolfe, a local representative of Project HERO, R2R's personalized coaching and encouragement program. "From day one," says Blatchford, "she was like, 'get on your bike, we're going for a ride!'" Wolfe's relentless motivation pulled him through the tough process of gaining fitness. At one point, things got to be too much and Blatchford tried to quit riding. "If you just get back on your bike, you'll feel better," Wolfe said. The advice worked.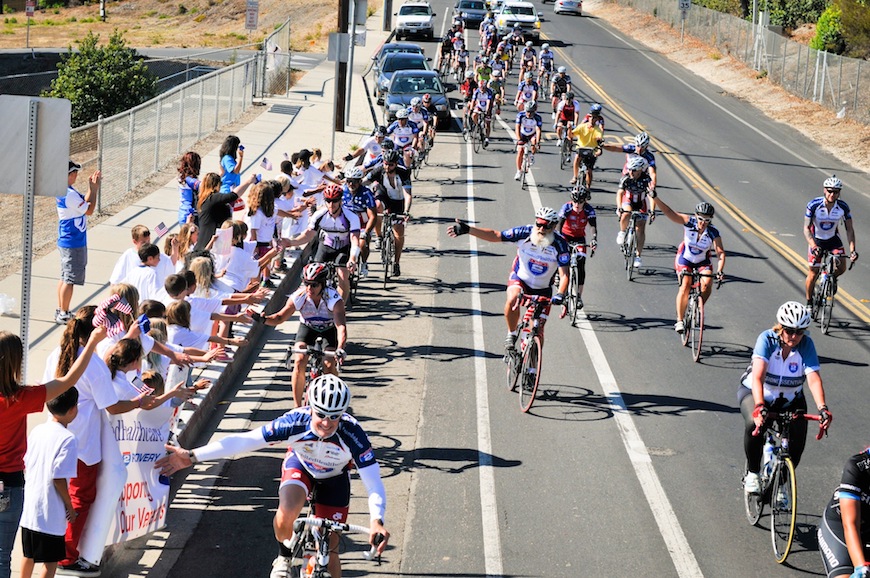 Last October, Blatchford put his training to the first big test: R2R's California Challenge, a 450-mile, eight-day ride from Palo Alto to Santa Monica. He did fairly well, he felt, but was somewhat unprepared for the difficulty of this Challenge, one of the tougher rides on the roster. But the best part was the inspiration he got from fellow riders. "I met so many new people, strangers that were all of a sudden motivators—'I know you're hurting, but you can do it, just get back on and go'—that camaraderie with fellow vets." The end of the ride was particularly emotional. "Coming over the last hill, I got a jolt—not just because I was done, but because it was amazing, to go from from having four surgeries on my shoulder, to PTSD, to thinking life is over, to riding my bike 400 miles—it was a culmination of pride, joy and an accomplished feeling," Blatchford says. "You're life's not over; it's just beginning."
Earlier this year, Blatchford won Bicycling magazine's "You Lose, You Win!" contest, setting and meeting a weight loss goal with the help of Bicycling Fit Chick, Selene Yeager. His prize was a Raleigh Revenio 3.0. "Totally amazing," he says. "Very different than my previous 'frankenbike.'" Blatchford's next goal is to do the California Challenge again, this time completing the tough day through Big Sur. Despite the difficulty, he says this is his favorite part of the Challenge. "It's so scenic. So many beautiful trees, next to the ocean. The road goes inside the forest, then back out. We saw whales coming up the coast in the distance. Things you don't see in a car."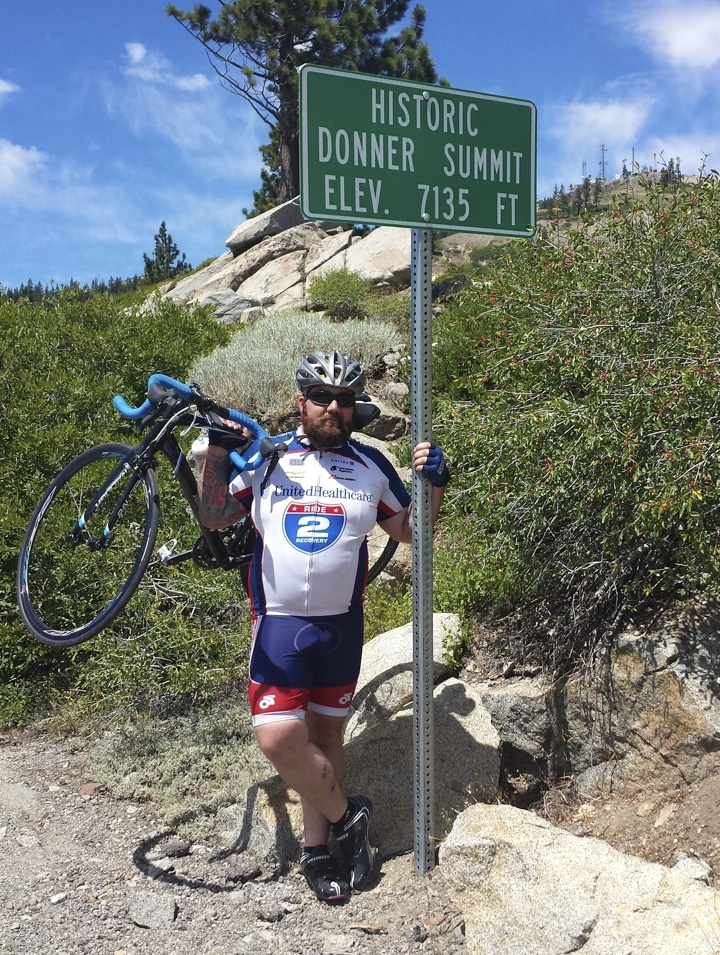 Blatchford has himself become a motivator, and he aims to help other veterans find a path to a better life through cycling and camaraderie. "So many are looking for something, but don't know what they're looking for—the same boat I was in," he explains. Besides the physical benefits, the emotional release is a crucial part of the healing process. Pushing hard on long rides, he feels "all these emotions come out, but it's such a good feeling, getting things out, getting past this. Riding toward the future and not the past." Connecting with fellow veterans has also helped immensely. "The friendships have made a huge difference in my life—I don't have to live in the dark anymore, don't have to rely on being alone."
The Blatchford family is expecting a child in September, and we wish them all the best.
Raleigh is a proud sponsor of Ride2Recovery. You too can support the organization by donating or volunteering; go to ride2recovery.com to find out more.