Behind the Bike: How One Designer Plays with Color to Create Playful Bikes
Kali is a graphic designer at Raleigh. Her challenge? Design bikes that appeal to kids yet stay true to Raleigh's stylish, classy brand identity.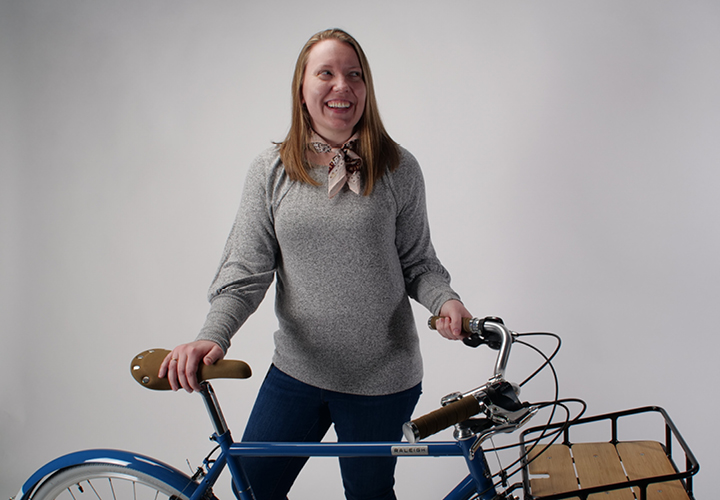 Kali discovers popular color trends by researching children's apparel and soft goods. She also keeps tabs on what other brands and designers are doing. But an awareness of trends is just the beginning. "The world itself is so inspirational," she says. By paying attention to all that she sees and experiences in the world around her, Kali finds fresh, unexpected color combinations and patterns.
With each new crop of bikes, Kali starts by reviewing the colorways for Raleigh's adult bike line. Then she works to create a unique color palette for kids that is fun and playful, yet still complements the colors of the adult bikes.
After developing her initial ideas and getting some feedback from the other designers on the team, Kali prints out colored strips of paper and puts them on a sample bike so that she can see how the colors and patterns will work in relation to each other in three dimensions. Then she can quickly see what's working and what needs refining.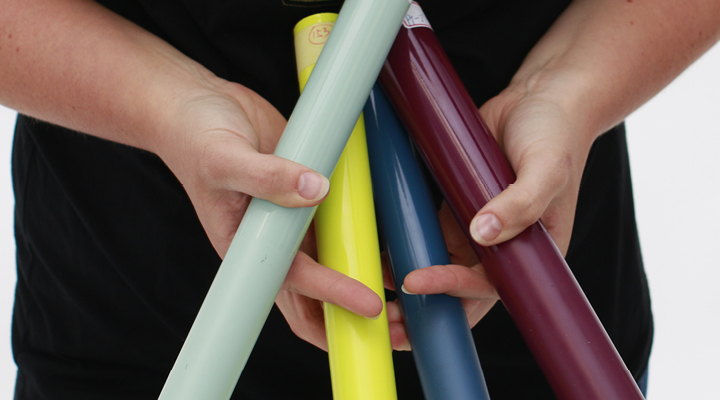 Bikes have complicated shapes, and Kali notes that the overall shape of the frame affects how the design and colors will lay, sometimes in ways she can't anticipate when she's working out her ideas on a computer screen.
For example, Raleigh's creative director had the idea to style the chainguard on the Jazzi line to look like an ice cream cone. Attempting to realistically render a dripping scoop wouldn't work well, though, given the overlapping elements of the bike frame and components.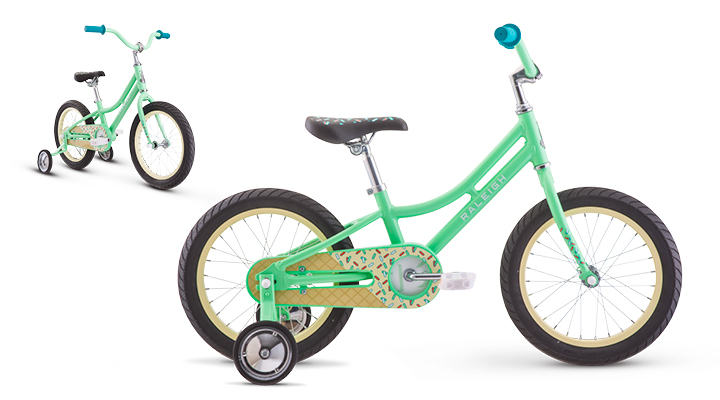 To solve this problem, Kali used brightly colored lozenge shapes to suggest ice cream sprinkles and give the "scoop" more definition. It also looks very eye-catching from across the street. "More often than not, a clean, simple design works best," she says.
Working within the complex shapes of a bike has been a wonderful way to stretch her creativity and design sensibilities. "It's a good challenge," Kali says, "and it's really rewarding to see a sample of the design once it's complete."