Bicycle Times Reviews the Grand Prix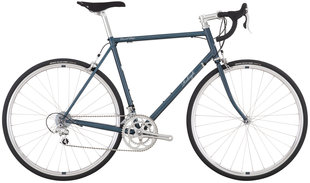 Bicycle Times featured the Raleigh Grand Prix in its October Issue. The Grand Prix was well recieved due to its steel appearance, while maintaining the ability to be a travel bike thanks to the Ritchey Break-Away system. The Grand Prix comes with a travel case that is designed to come in under the oversize baggage limit on most airlines, and is spec'd with a Campagnolo Veloce drivetrain, Promax brakes and Weinmann rims, all combining to give the Grand Prix a classic look.
Editor's Quote: "an attractive companion, both at home and abroad."
To view the full feature click here. 
To view the online feature click here.
To view the Grand Prix click here.