Craig Etheridge is Washington Single Speed Cyclocross State Champion!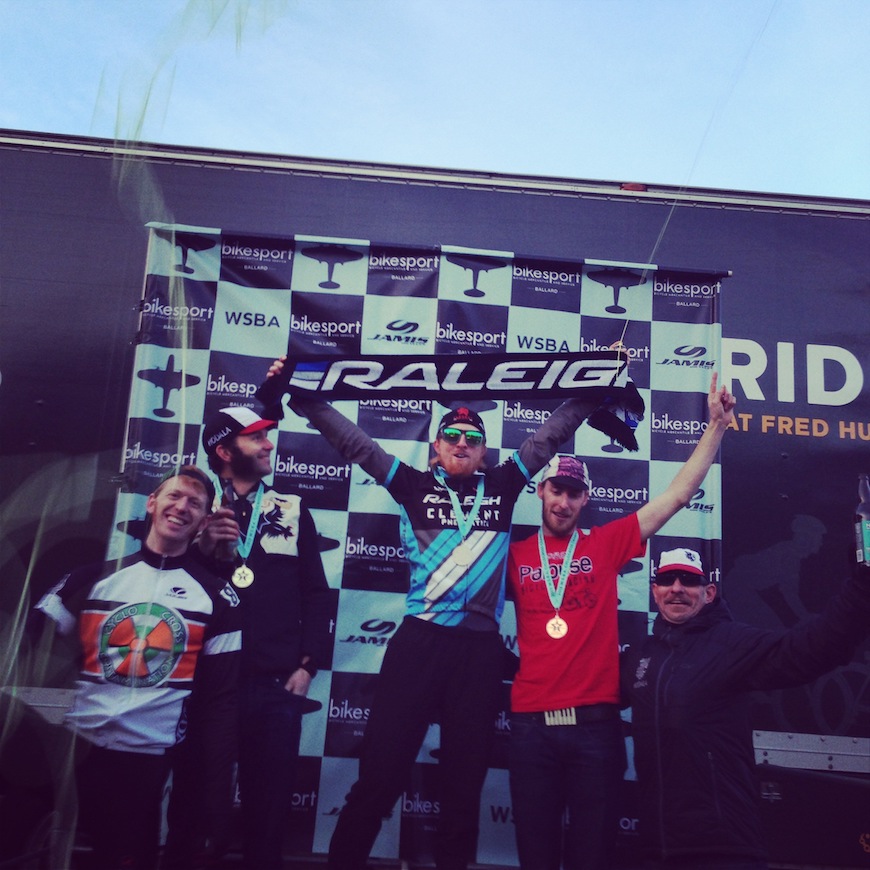 The Washington State Cyclocross Championships took place last weekend at a venue just north of Seattle. Team Raleigh-Clement's resident single speed rider – Craig Etheridge – took off for the venue in Arlington, Wash. for two main reasons:
To take the sour taste out of his mouth from racing there two years ago on what he described as "one of the most boring courses, ever"
Because he missed last year's race and the opportunity to capture a very attainable single speed Champs' jersey.
Not unusual for this time of the year, the course was frozen. Anticipating these conditions, Mr. Hot Laps rode aggressively enough to stay upright - using Clement's PDX tubular tires - while opening a gap throughout the race.
Fortunately, the course was different than the past years and his attitude changed. He even sprinted to the finish line to cap off the victory. Standing on the podium after the race, Craig said there was plenty of "silly string and smiles."
Congratulations to our Washington State Single Speed CX Champion, Craig Etheridge!