Cycling with Dad: Thinking Outside the Handlebars
By Carson Bowlin
Over the years, our family has enjoyed spending time in the eastern foothills of the Cascade Mountains. Specifically, there is a mountain that we call "The Butte" situated directly behind our home. This is our backyard and our playground. We have mountain biked, hiked, hunted and watched this beloved expanse of land burn three separate times during my lifetime.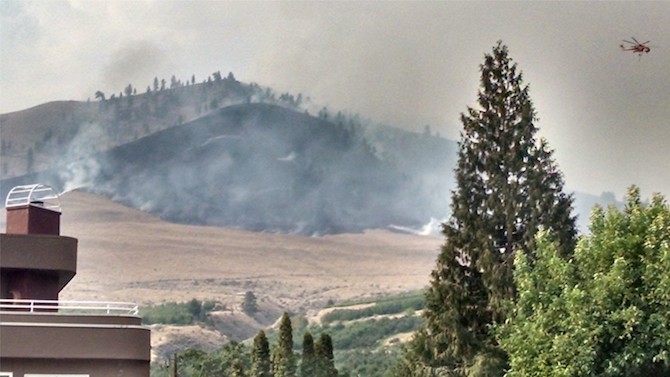 One feature of our playground is the "Fire Break" — a steep, loose, dusty trail that gains 1,000 vertical feet over a half mile. For years, we've hiked this trail as a family, both for fun and to train for other fitness objectives. For my Dad, who has enjoyed years of skiing, mountaineering, football, rowing and running, the years have combined to take a toll on the cartilage in his knees. At a certain point, hiking The Butte wasn't a viable option for him. But my Dad is a master of strategy and one of the most creative people I know. In order to continue his regular Butte hikes, he turned to his mountain bike as a solution.
Luckily, hiking uphill wasn't a problem for him — it was just the downhill that really impacted his knees. So he removed the pack portion on an old external-framed pack, leaving a metal frame, waist belt, and a number of straps that he attached to the frame. He then attached his mountain bike, his helmet, and hit the trail.
Now, my Dad is often regarded by local hikers as "the guy who carries the bike on his back." Most mornings, it's a guarantee that he'll be out on The Butte, bike strapped to his back, making the same uphill ascent we've done for years. My Dad's creative solution has made it possible for multi-generations to race the trail against one another, and the contraption was fun for our late Labrador named Chloe, who loved tracking scents during the more leisurely uphill and hugging the back tire of the bike at full stride on the way down.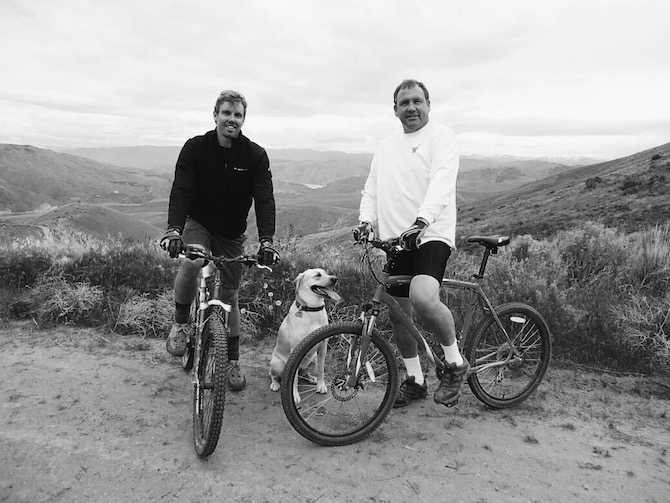 Enjoying the outdoors with my Dad is a central aspect of our relationship. He's taught me countless skills that have opened up even more opportunities for me over the years. Hiking and enjoying The Butte wouldn't be the same without my Dad, and I'm grateful that this creative solution continues to produce lasting memories at a place that is sacred within our family realm -- the feature we'll never grow tired of in our playground.