Raleigh-Clement Faces Dusty 'Cross Conditions at Derby City Cup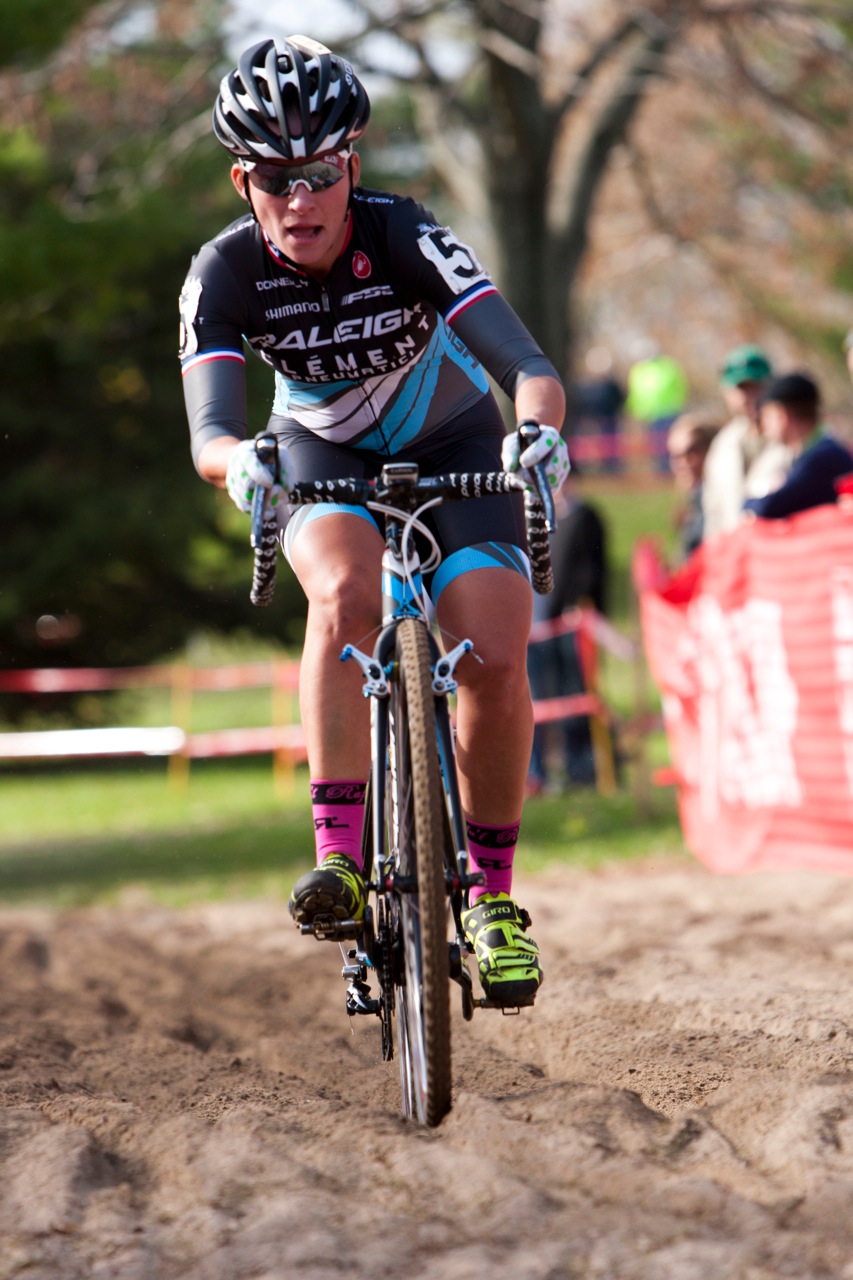 This weekend, U.S. cyclocross fans turned their attention to Louisville, Kentucky for two of the biggest and best races of the season. Dubbed the Derby City Cup, the venue is well known, as it was the site of last season's World Championships. Just 10 months ago, riders across the world came to Louisville to race in the mud and snow but this weekend it was mainly the North American pros and amateurs who tackled the famous course on the banks of the Ohio River.
The Raleigh-Clement team was in attendance, looking for race wins and UCI points as the season passes the mid-point. The course featured all the signature obstacles, minus the floodwaters that tested organizers last year. Instead, warm sun and blue skies made a blazing fast track that forced tight and tactical racing.
Raleigh-Clement's Frenchwoman Caroline Mani bounced back from last weekend's crash to a solid fifth place on day one, showing that she still has a good foundation of fitness and remains a contender among the best women. World Cup leader Katie Compton took the win. Rebecca Gross, the Colorado-based rider who won her Raleigh-Clement sponsorship at Dealer Camp in Utah this summer, finished 12th.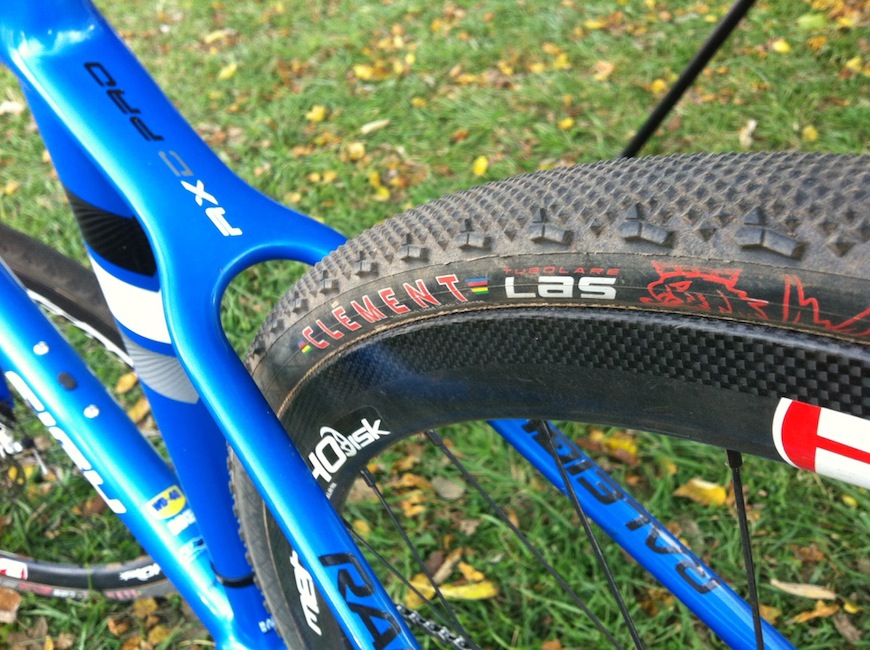 On the men's side, a strong wind meant that drafting and guile were key to success. November usually brings cold and mud, but clear skies continue making this one of the driest seasons in memory. In fact, most of the Raleigh-Clement squad raced Clement's LAS profile in Louisville, a tread designed for hard pack and fast grass that rarely gets used in the late fall.
At the mid-point of the men's race, a lead group of nearly a dozen still jockeyed for position, with nobody willing to push too far on their own. Raleigh-Clement riders Ben Berden and Allen Krughoff both rode in the wheels, biding their time and energy. With three laps to go, Ryan Trebon poured on the gas and blew apart the race. He'd eventually get the victory in a two-up sprint against Jeremy Powers, with Berden hanging on for third place. Krughoff stayed tough for an impressive seventh, his best ever in a UCI category 1 race. Teammate Jamey Driscoll took the weekend off.
On day two, conditions stayed fast and Compton repeated her domination of the women's peloton, easily taking another win. Mani rode to a consistent eighth. Always outspoken and funny, Mani remarked on facebook, "I'm suck..." (sic). Don't stress Caro; we're pulling for you!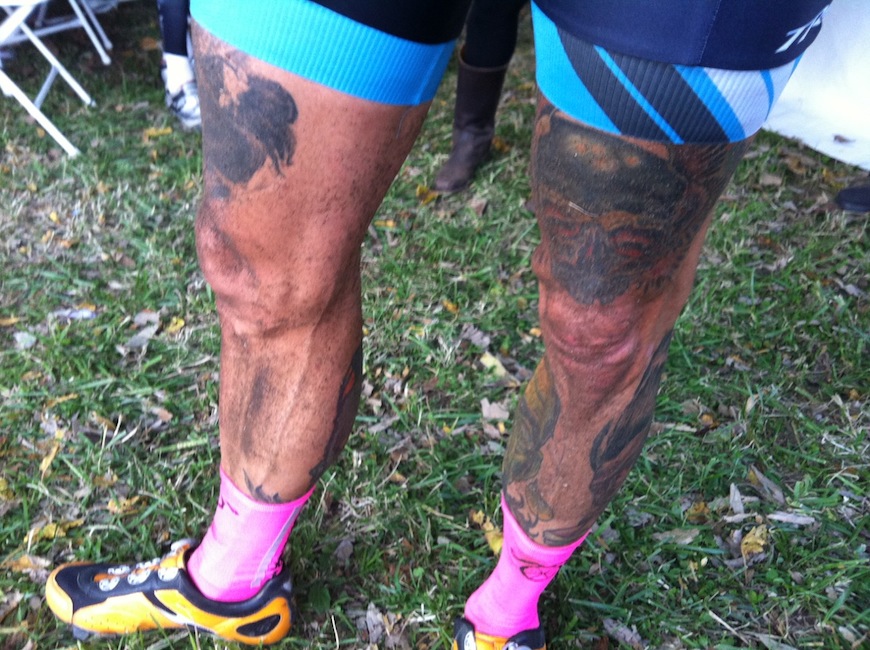 For the men, Berden switched up his tactic and drilled it from the start, driving a four-man break and leaving Powers and Johnson struggling in the chase. Ben rode the technical stuff flawlessly and worked well with his group, but it was Trebon who attacked on the last lap to eek out a small gap. Powers, who rode back into contention late, dangled a couple seconds back with Berden alongside him. But Trebon bobbled in the final technical turns, letting Powers and Berden slip past. At the line it was Powers in first, Berden in second, and Summerhill in third. Allen Krughoff was again impressive with an eighth place.
Next weekend the team heads to Iowa for Jingle Cross, a classic November event with three days of racing that features a cyclocross Grinch and hairball descent of Mount Crumpet. Stay tuned for our report next Monday!