See Where Two Wheels Can Take You
The first stop in this series of outsider's guides to hidden local gems is our hometown of Seattle! Get up close and personal with the sights, sounds, and flavors of a city shaped by water. Tyler rides the Redux 2 and Sarah rides the Addison as they explore a 6-mile route through the neighborhoods of Wallingford, Fremont, and Ballard.
To learn more about each stop and try the route yourself, download the Explore by Bike: Seattle interactive map below: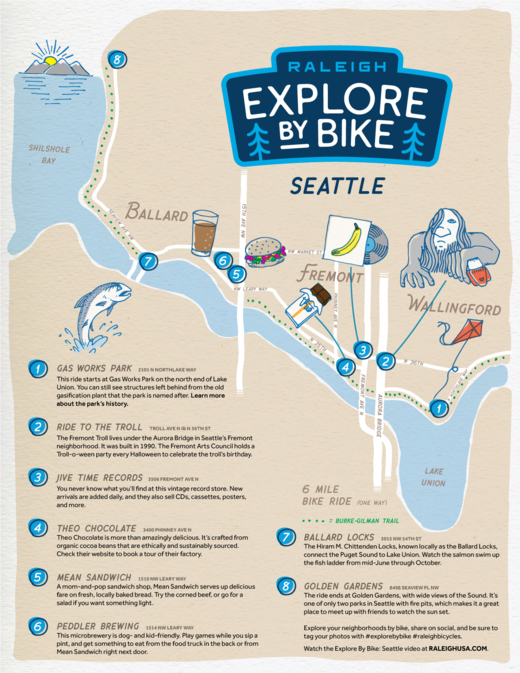 Take a peek at some of the featured stops:








All it takes is the right bike and a little inspiration. So, what are you waiting for? Step outside your usual routine and explore your own city by bike!