Explore More Tips from the Riders of Raleigh
Welcome to a new year with new goals Raleigh fans! If you're here, you probably already know the joys of exploring by bike. Some of you may be weekend warriors, some casual riders, and some may ride on the daily. Regardless, we encourage you to get out and explore more....by bike! Not only does it make our planet happy, but your body and mind will thank you too. You can follow us all year for tips and tricks on how to get out more on two wheels (even getting the family involved too).
But to get this year started off right, and to encourage you to take the pledge to Explore More, here are some of our Riders of Raleigh best tips. You'll find, everyone agrees:
1.) Reward yourself (everyone loves food and coffee)
2.) Involve friends and family
3.) Find a route that thrills you
4.) Hit up your local bike shop (for group rides, gear and bike reccos, and tips on where to go)
5.) Just start somewhere. Anywhere.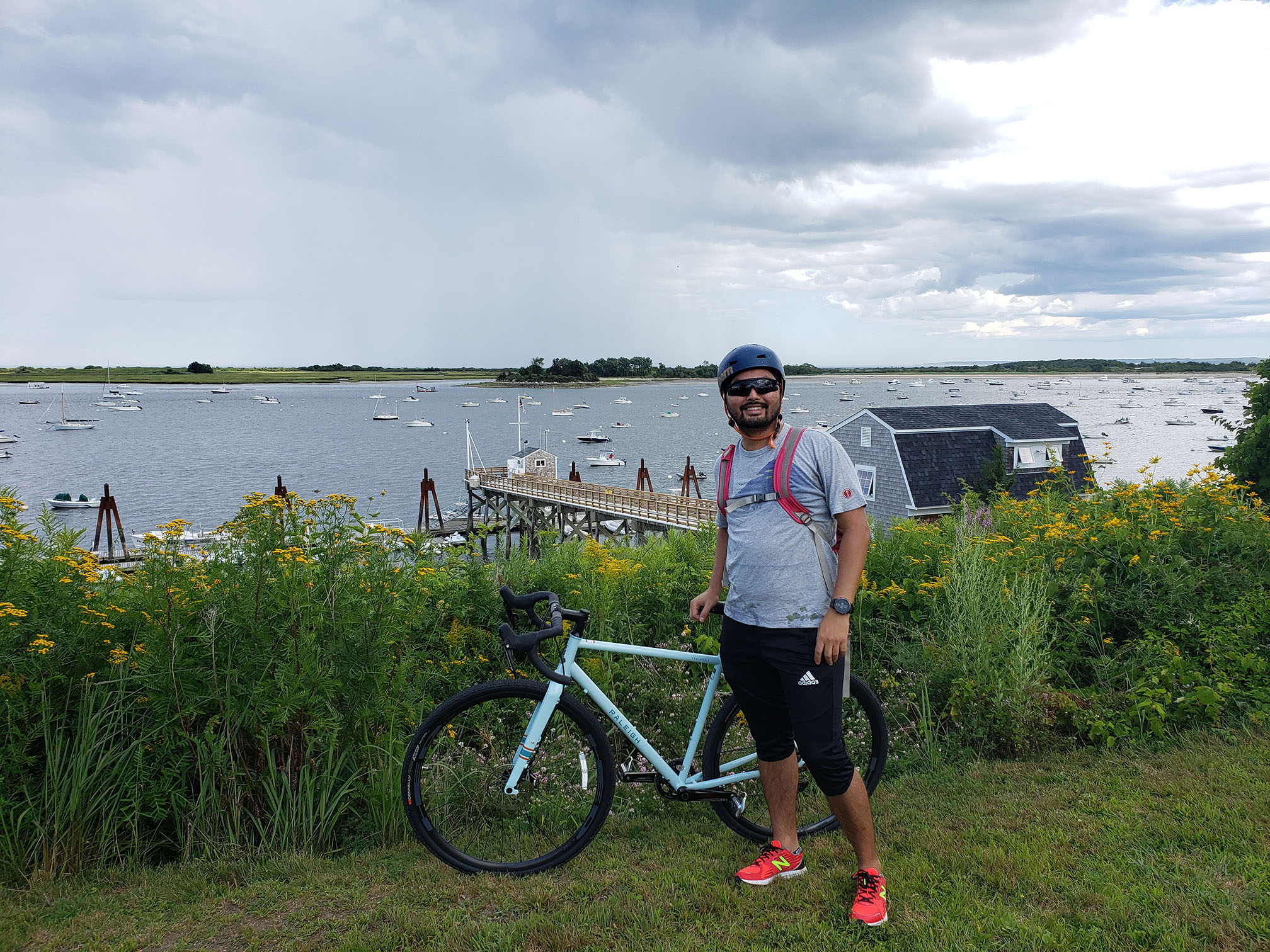 From Renan:
Unlike a lot of other cyclists I know, I don't love cycling as exercise. Don't get me wrong, I love being on a bike. I love the feeling. I love the wind. I love the bike. I don't love the workout. Over the years, I've had to learn ways to help me not feel like cycling is simply a workout, or worse, a burden. The best way to shake that feeling is to use cycling as transportation. When I had a useful destination in mind, cycling becomes as enjoyable as it was when I was a kid.
How can everyone start cycling as transportation? To start out, I would choose short errands with logistical considerations. So my first two tips are:
1.) Use your bike as transportation
2.) Start with short and easy errand rides with little logistics
The progression in learning how to be on my bike more often came with commuting to school. This was a very easy choice since it was faster than walking or taking public transportation. Once again, the logistics were not complicated; I had a safe bike path and could lock the bike to an indoor bike rack at the destination. My commute has gotten more complicated than in the college days. The winter is harsh. The path is not so nice. The destination is farther. What I learned is, in order to stay motivated, remove difficulties or excuses. For me, that means preparing my bag and clothes the night before so I don't have to rush in the morning. It also means ensuring that I have the right gear for my commute to stay comfortable on my ride. 
The principles I learned for commuting by bike are:
3.) Remove barriers
4.) Get the gear you need - you don't need to spend loads of money but get gear you trust
But, my favorite use for a bike is to explore new places. Whether you're visiting a national park or just moved to a new neighborhood, cycling is one of the best ways to see what's around you. 
So my last tips are:
5.) Choose great destinations
6.) Ride your bike to get a full experience of what is around you
From Susan:
I like to put $5 in a jar everytime I go out on a ride. I let the jar fill up and later I can use the money to reward myself with something like a new kit, bike parts, a tune up, or a date night with my hubby.
If I need a big push to get out I can always get out my favorite kit and put it on to remind myself that I need to ride so it continues to fit. Haha.
And rewards are great! So I sometimes give myself a sweet reward for a good ride, like a big bowl of my favorite mint chocolate chip ice cream.
A fun thing to do is go some place new to ride. Find a new route or trail or a new mountain to climb. New scenery is awesome!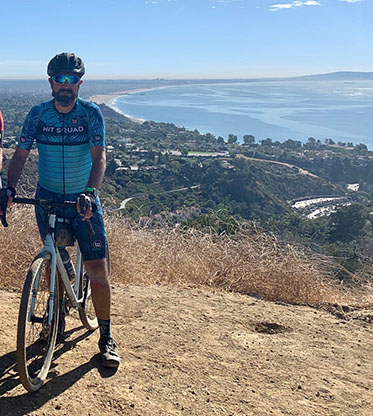 From Paul:
Find a local group to go out riding. Find someone that will plan to ride with you. For me, I have my twin brother that got into gravel bikes as well and we explore together. Also, we joined a local bike shop Thursday gravel ride and we look forward to exploring the terrain near our house.
Another tip is to plan the route with some nice coffee shops in the route. Nothing motivates me more than knowing there will be some lattes in my stop to refuel!
From Mary:
To get on my bike more I like to make up little challenges for myself. When I had a car, I would see if I could go a few days, then a week, then a whole month without using my car as I made lifestyle changes over time. Now I like to see if I can get on my bike every day of the week or month, even when I have a day off with no errands to do. This has helped me get to know my neighborhood and reminds me to ride because it's fun.
Since I commute the same 4 miles every day to work, I like to experiment with different routes through neighborhood streets. It adds interest to what would be a boring drive and sometimes I find routes that I like better because of scenery, traffic or terrain.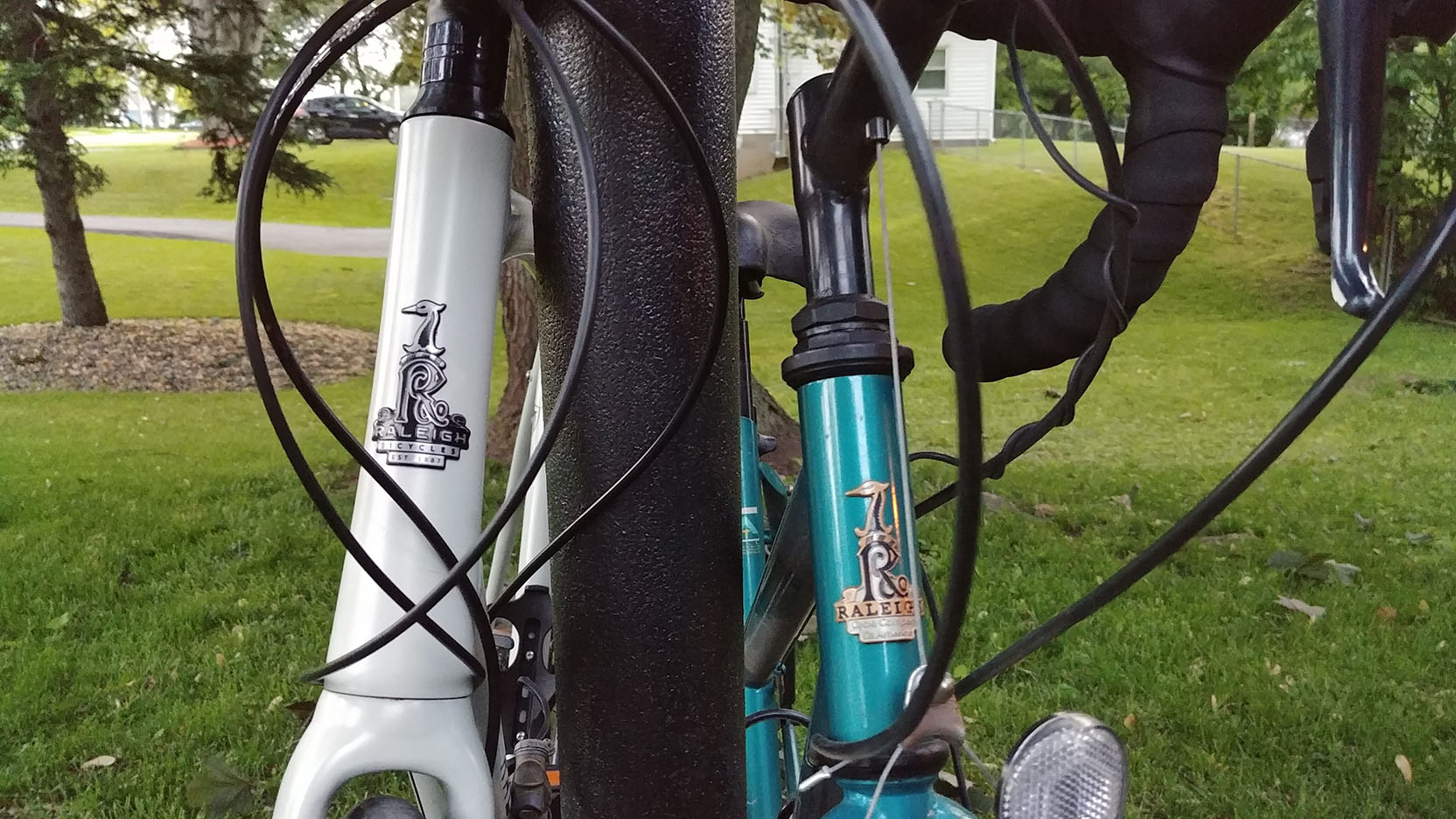 From Andrew:
I do most of my riding for fun, fitness, or charity, but that doesn't stop me from trying to recruit new people to get out and #explorebybike with me. People often worry about being able to keep up, or not having a "nice" bike, but I tell them it's about getting out and having fun! I help out by cleaning drivetrains and checking shifters and brakes before we had out, and I make sure we start on an easy path instead of roads so my friends are more comfortable riding without traffic. I even like to make sure there's a beer or ice cream at the end to entice newbies. 
It doesn't take much to start, and when you feel the breeze on your face, you'll want to keep going as often as you can! So dust off the old bike in the garage, grab a friend, pick an easy route to start, and give it a spin! The fresh air and exercise is addictive. You don't need a fancy bike or lycra shorts - just the desire to have fun and enjoy the ride.
From Corey:
Set Crazy Goals.
One way to stay motivated is to set a crazy goal, something like "I am going to ride my longest distance ever" by this date. It can also be as simple as "I am going to ride a local event/fundraiser" or even set an amount of miles that you wish to conquer in a year. Post it on social media, get your friends involved. If it is a local event, get your friends to volunteer to support you.
The support your friends give you, combined with personal drive, is huge motivation to get out there and ride. Better yet, get your friends involved and ride with them. Cycling is contagious! Find awesome areas to go ride and put your miles in, use Strava or RidewithGPS to find local routes, or even dip into your local cycling club (or shop's) knowledge! And don't worry if, for some reason, your goal was a little too crazy. There is always round two.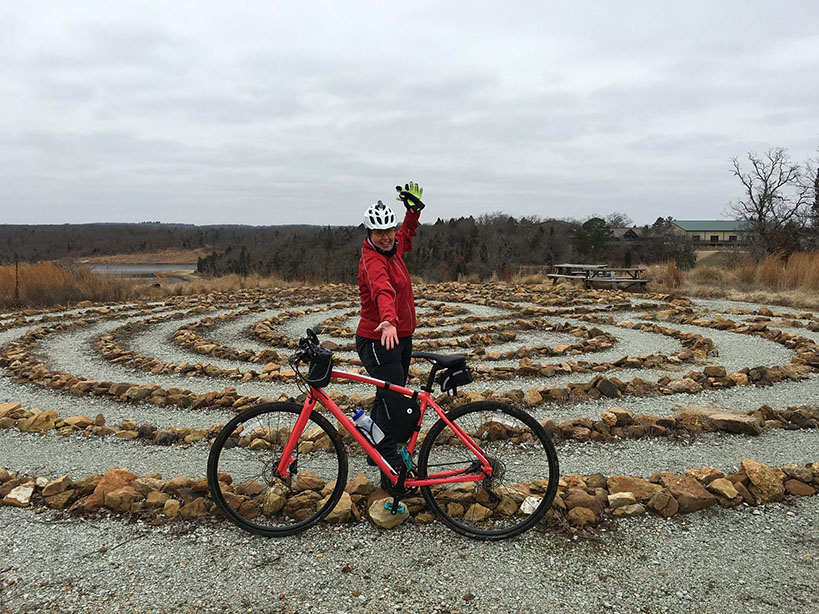 From Holly:
Just because the weather turns frightful doesn't mean you have to ride an indoor stationary bike. I am one of those cyclists who chooses to ride outside all year, and it is just as glorious as those hot summer rides. You've probably heard over and over again, "there is no bad weather, just bad clothing and gear".
So where do you start if you want to #explorebybike in the winter?
Many experts advise to dress for temperatures 10 degrees warmer than actual air temps, along with layering to keep your core warm, without getting overheated. When you are just starting to ride outside in cold weather, it's okay to use the winter clothing items you have; ski gloves, neck gaiter, ear muffs, thermals, fleece tights over bike shorts, warm wool socks. Start right were you are, there are no hard and fast rules with outdoor winter riding; the whole idea is to stay active, safe and enjoy the ride.
As you get used to riding in colder outdoor temps, you might want to invest in a few clothing items that will help make the rides more enjoyable. Check out the selection at your local bike shop to get to know what gear they recommend. 
Wherever you live, there are probably a few days this winter you can get out and #explorebybike.