Gear Patrol Reviews the Skarn Pro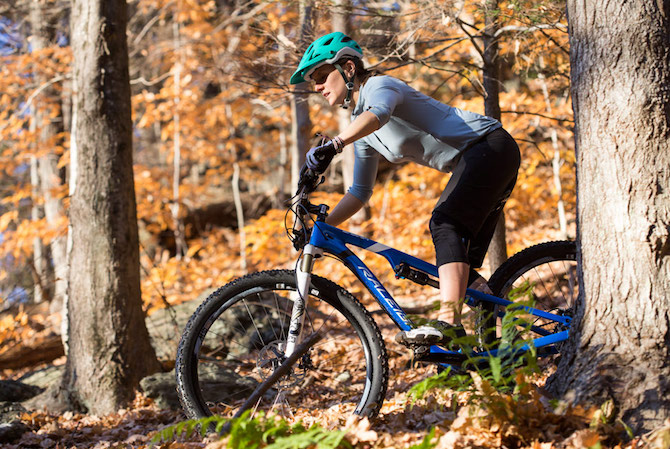 "...the Skarn Pro weighs nothing, climbs like a beast and comes in under five grand," is how Gear Patrol described Raleigh's Skarn Pro after a test on the 909 Trails in Pleasant Valley, New York. The Skarn had a number of challenges thrown at it, from steep climbs, to long, technical downhill runs, both of which it handled with ease. In fact, it allowed the tester to beat her previous Strava times. 
The Skarn Pro is a carbon-framed 29er with a Fox Performance Elite fork and EVOL shock that allows for 100mm of travel and makes for a fun experience on the trails. When developing the 2016 line of mountain bikes, Raleigh wanted to create a bike that allowed riders to be on a Raleigh year round and, as evidenced by the test, produced a bike that appeals to a large audience and makes mountain biking more accessible to everyone.   
Editor's Quote: "The Skarn Pro weighs next to nothing, climbs like a beast, and comes in under five grand. For that, it's a bike (and brand) worth considering."
To read the full review click here.
To view the Skarn Pro click here.