I Dream of Worlds: Allen Krughoff of the Raleigh-Clement Pro CX Team
Allen Krughoff stunned the crowds in Boulder at Nationals in January with a breakout ride that put him in fifth place in the Elite Men's race, right behind teammate Jamey Driscoll. Then, he found himself shocked when, after a photo shoot (he's a photographer by day), he checked his phone and found a barrage of congratulatory texts, calls and tweets, all saying the same thing.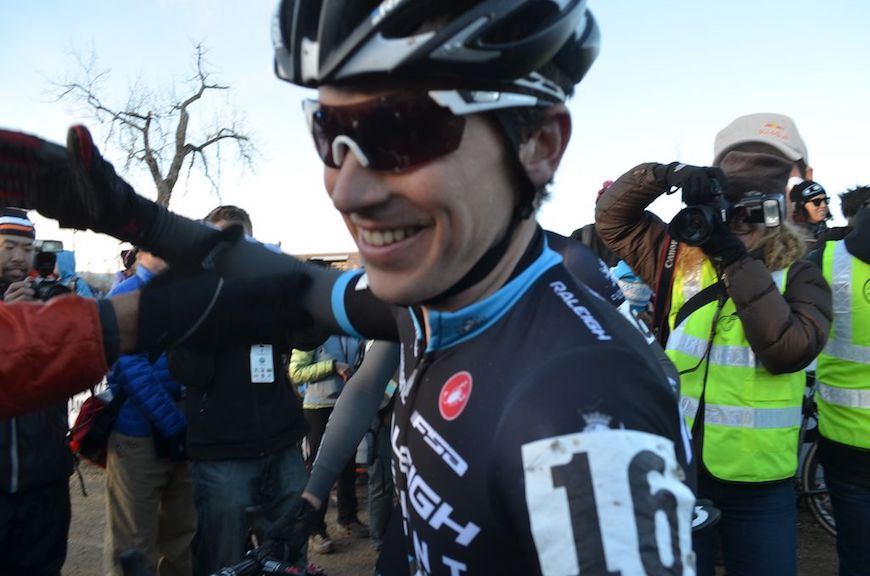 Unbeknownst to Krughoff, the night before, after a last minute plea to USA Cycling to be considered for the Worlds team, he was selected as the final member of the squad, which includes, barring Krughoff, racers with at least one Elite or Under-23 National Championship title to each of their names. Not bad company, and Krughoff was delighted even with only two weeks to get flights booked and make plans to not only race the UCI World Championships of Cyclocross ("Our Olympics," as he calls it).
A week after Nationals and the US team selection, how is Krughoff feeling? Surprised, but not excessively so. "Before the race, people asked me what my goal was, and I said if I wasn't in the top ten, I would have been disappointed, and I thought I could do as good as fifth. And it kind of played out like that. If everything goes right, I'll be fifth."
And so he was, but despite this posturing, he still hadn't applied for the discretionary position on the Worlds team. To make the team, you can either qualify through races like the World Cups in Europe, or by winning Nationals, and if there are spots left over the selection committee opens it up to riders who petition for a slot on the team. This year, Krughoff hadn't bothered. But after his finish, he sent an email to the head of the committee asking to be considered, though he really didn't think he stood a chance. "I didn't think I was going to be riding that well, to be honest. I didn't think I'd be in the top six, I thought I'd be, like, the eighth guy," he said self-deprecatingly. For a young cyclocrosser who's never raced cyclocross in Europe, it's a huge undertaking, but Krughoff is prepared.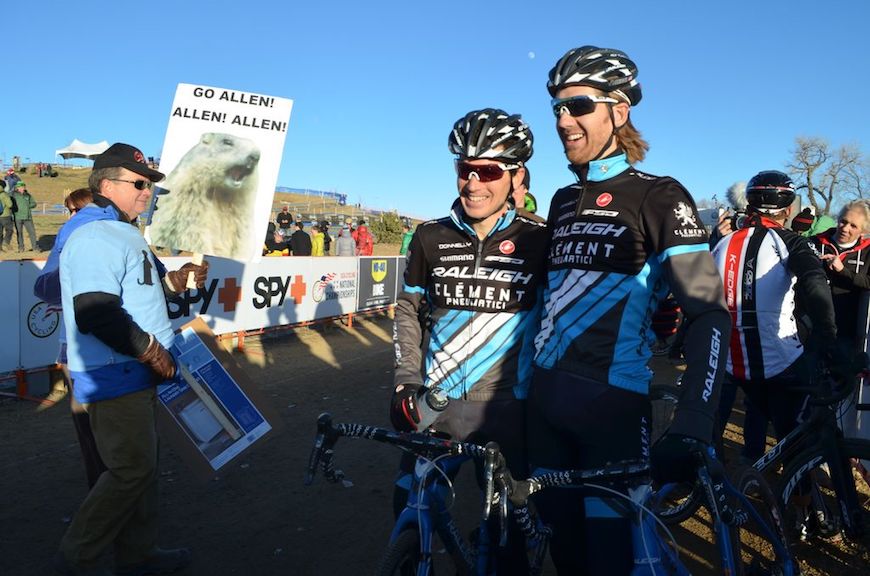 What are his goals? "Honestly? I have no idea. No clue. Thirtieth? I actually have no clue. But someone made the comment that the pressure was on now, but really the pressure is off now. I've done so much, all I have to do is go over and race as hard as I can." "I am really excited," Krughoff ends our interview. "Worlds was a career goal. To make it on the Worlds team, I can look back at my cyclocross career and think I made it at the highest level I could possibly go to."
To check out Worlds results and see how Allen did, click here.