Jamey Driscoll Wins the Firecracker 50 in Photo Finish
The Firecracker 50 is an iconic endurance mountain bike race that takes place on the slopes surrounding Breckenridge, CO every Fourth
of July. This year, Raleigh-Clement's cyclocross'er Jamey Driscoll claimed victory in the first photo finish the 14-year-old event has ever seen. After two 25-mile laps, 4,000 feet of climbing (per lap) and a starting elevation of 9,600 feet, Driscoll crossed the finish line in only 3hrs 33min (that's almost four 'cross races). We talked with Driscoll shortly after his win to hear about the race, the prototype Skarn, and what's behind his training for endurance mountain bike racing.
"That last descent was insane," says Driscoll when asked about the sprint finish. "There were two of us having to get around lapped riders!" Jamey kept the advantage down the final switchbacks in view of the finish ahead of Chris Baddick. Rounding the left-hand corner there was only one thing left to do - sprint. With a lunge of the bike over the line, Jamey took the win by a wheel's length – not your standard end to a 3+ hour mountain bike race.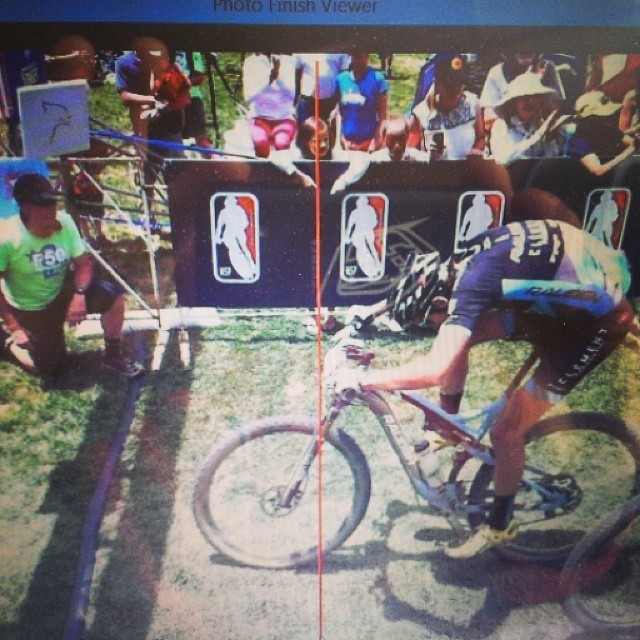 Jamey didn't exactly have an empty course the entire race. Baddick had pulled away midway through the first lap and it wasn't until cramping slowed him down that Driscoll was able to reel him back in. "Chris was really strong. He had a gap on me most of the first lap."
Driscoll knows how to gauge his efforts when it comes to racing. From long and demanding road races to nauseating 1-hour cyclocross efforts, he's done it all. After jumping on Raleigh's full-suspension Skarn prototype to pre-ride the course, Driscoll instantly thought that he needed a hardtail for the climbs. The swap was never made, however. Looking back after his win, he said, "The full-suspension saved my body so much energy – it was definitely the right choice – it was the perfect bike for that course."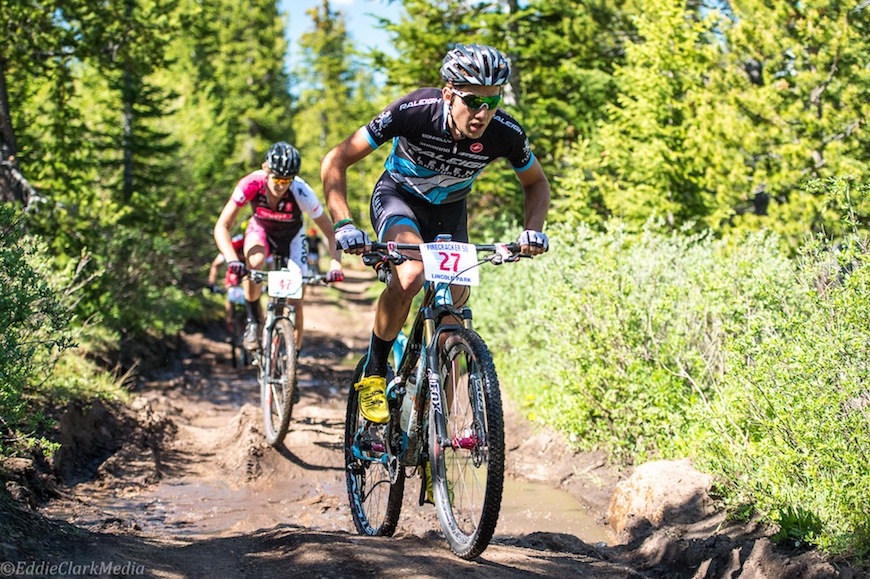 When we asked how he jumps between the two drastically different race efforts of endurance mountain bike and cyclocross races, he replied, "It's really natural actually. I'm not training for intensity yet. I don't want to be fast in the middle of summer. I want to be fast in the fall for 'cross. Endurance mountain bike races coincide with what I've trained really hard for in the past – long, tough road races."
How does Jamey specialize his training for endurance mountain biking? "I don't," he jokingly states. "I'm just going out and riding hard when I feel like it." After picking his brain a little more, it became clear that at this point in his season, he's simply going out on rides without too much structure. "The only structure I keep in mind is the length of the next event I have on the schedule. I'll make sure to ride that amount of time, but that's really about it."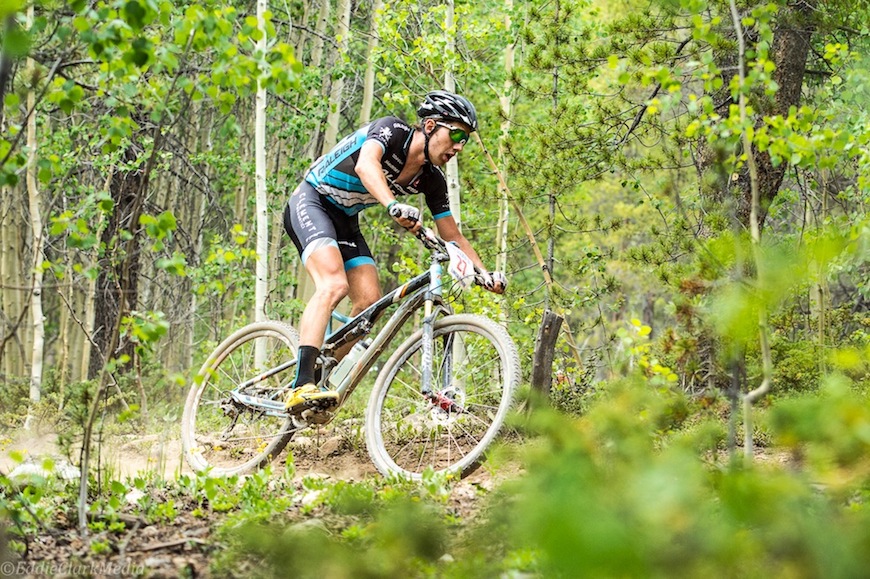 Driscoll is one of the country's quickest 'crossers, but who would have thought winning rides at events like the Firecracker 50 or the Wasatch 50 this year were the result of such an unstructured approach?
We were curious..can us mere mortals/folks with 9-5 jobs make it work in the endurance arena? According to Driscoll, absolutely. "With a full-time job scenario, get out and ride hard a few times a week and ride the length of the event at some point over the weekend."