Meet Raleigh-Clements Newest Team Members
Our professional cycling team has invested in two young riders for development of the under-23 program.
Laurel Rathbun
Her first national championship came in triathlon which she took up at age seven. A former Colorado state cyclocross junior champion, now-eighteen-year-old Laurel Rathbun, earned national titles in track and road disciplines as a junior. She raced cyclocross with our team for the 2014-15 season, will expand to compete in mountain bike and shorter gravel events as well as cyclocross.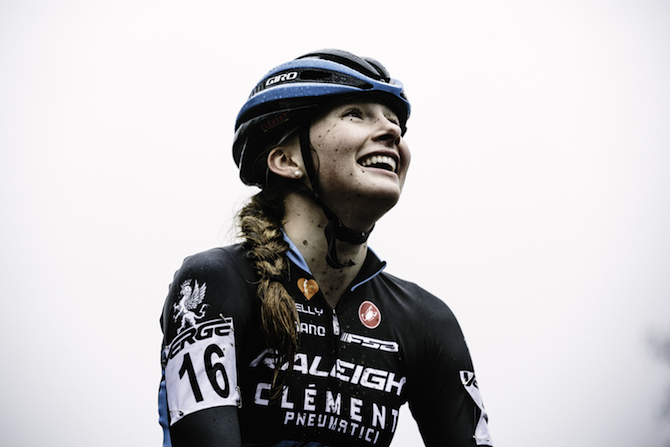 "I love being part of the Raleigh Clement team," Rathbun says. "It's really nice to see a big team like Raleigh Clement take such a high interest in young development riders like Lance and I. It really gives us the opportunity to step it up and race at the next level. I hope more teams follow suit."
Rathbun made steady progress with the team during the cyclocross season and finished as high as second in an elite women's UCI race at the North Carolina Grand Prix. She placed third in the inaugural Pan Am Continental Cyclo-cross Championships women's U23 category.
Lance Haidet
The Bend, Oregon resident started cycling at age three on a pedal-less balance bike. Seventeen year-old, Lance Haidet, moved on to mountain bike and cyclocross racing at age twelve and has collected Oregon state junior titles in both cycling disciplines. The victory in Louisville and at CXLA in November helped secure his second place overall in this season's USAC Pro CX junior men's standings. He will race mountain bike and cyclocross contests for our team while he continues with the Bear Development Team on the road.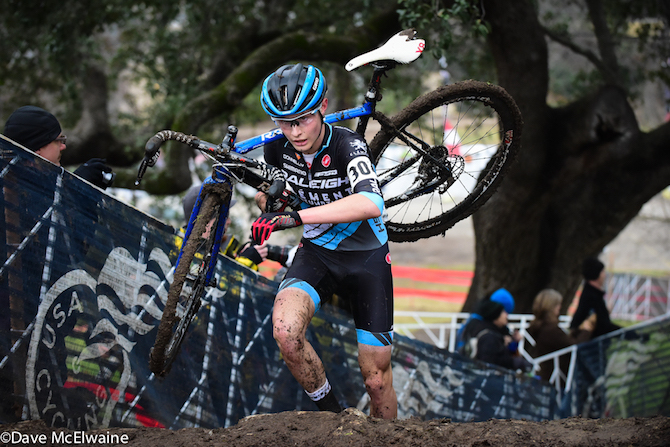 "I am very excited to be part of the Raleigh Clement Professional Cycling Team going into my first year as a U23 rider," says Haidet. "The new focus on supporting young riders in their elite program will give me the opportunity to excel as a developing racer, and is an example of Raleigh Clement's commitment to investing in the future of cyclocross."
Both riders are currently students are working with team manager Donn Kellogg as well as their parents and schools to sketch out appropriate racing schedules together with short and long-term goals. Haidet attends high school. Rathbun studies and races collegiately at Marian University.