Meet the CX Rider Who Raced Her Way to a Pro Contract
Three years ago, Raleigh decided to do something different: instead of negotiating contracts with racers in conference rooms, they would bring the best together for a race for a pro contract. So, they started the Midsummer Night Cross race at Dealer Camp in July to find a new pro man and pro woman for their cyclocross team. This practice has netted them some big names, and brought to the forefront with some racers who may have gone unnoticed otherwise, including fifth place Nationals racer Allen Krughoff and the first contract winner, Idaho's Jenni Gaertner. We caught up with Gaertner to find out how the pro lifestyle blended into her life as a full-time physical therapist, mother of two, and part-owner of a bike shop that her husband currently runs. It's a busy life, but Jenni wouldn't have it any other way.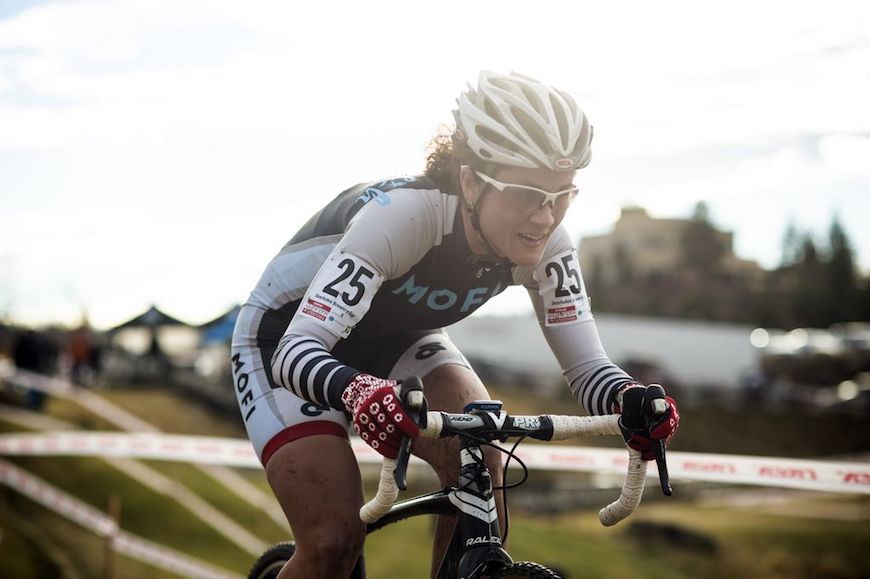 "Honestly, when I got the contract, I was thinking, Holy $hit!" Gaertner laughs. "It was one of the best seasons of racing I've ever had. The opportunity to learn stuff… I just learned a ton! And made a ton of mistakes, but that's the process, right?"
Being a pro racer and heading to the top cyclocross races in the country is a huge time commitment, but that doesn't stop Gaertner from working full time as a pediatric physical therapist, as well as an "extremely part time" coach with a few clients. Plus, she and her husband own a bike shop! How does she balance all of that, plus two teenagers at home? "That's the conundrum," she grimaces. "It's something that I struggle with, more on an emotional basis. I don't have the luxury of being able to take a sabbatical to go do races like a lot of the women do. I work full-time, and have the kids. Part of the balance is that my house looks like a tornado and I had to learn not to sweat the small stuff! There's a learning curve with determining what's considered small stuff though… it's a struggle."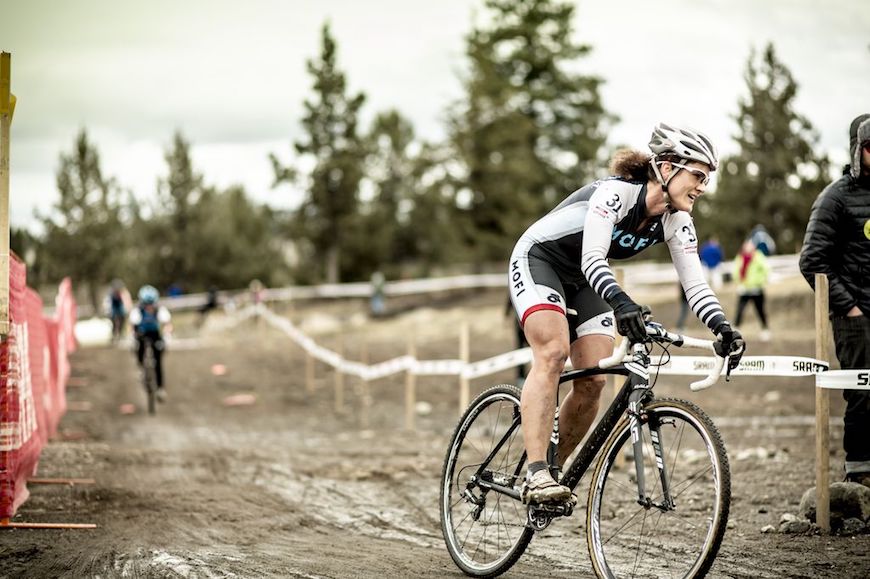 But despite those obstacles, it never occurred to Gaertner that the contract was anything but a blessing. "I felt like Cinderella," she admits. "Cheesy as it sounds, I went into it and I'm a nobody. I don't say that like, 'I suck.' I just mean, I'm a mom. I work. To have that opportunity, to win that opportunity, it was amazing. I wish I had a better adjective!"
"To be able to see what I could do with myself, that was amazing," she continues. "My husband has belief in me, and to have the team stand behind me and say, 'We believe in you enough to stand behind you and give you support…' that was huge."
Perhaps Gaertner herself summed up her life best in a thank you note she sent to Raleigh the first year she was on the team. She spoke about her dreams and her goals, and she spoke honestly about her balancing act between having a full-time job, as full-time mom, and a full-time racer.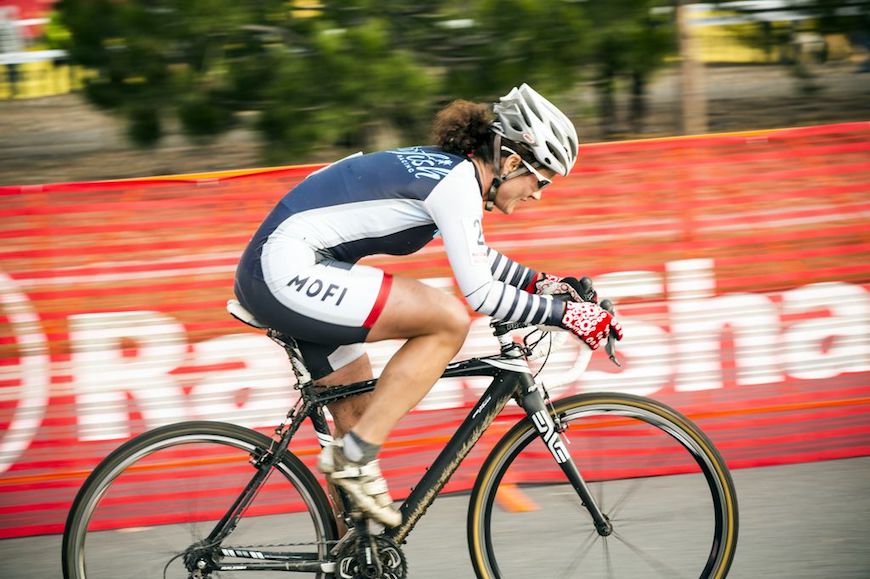 "I meant it when I was interviewed by the Motofish crew when I said that I've always sort of had this dream in the back of my mind about being 'pro.' I never would allow myself to believe in my pipe dream, though, because I was afraid it was unattainable. I'm a full-time P.T., a full-time mom, a part-time coach, and a small business owner. I certainly have a shit-load of balls in the air… I am so thankful for this opportunity that I've been given, and I want you to know that not of minute of it has been wasted. Anytime I've felt overwhelmed, anxious, close to bursting into tears, I've tried to remember how lucky I am to have this chance. How many other women can do this? How blessed am I that I have my health, my body, an amazing supportive husband and family—and the best team situation ever."
What she rides: the RXC Pro 'cross bike (though when she gets the new model, she'll never give up the first one she got when she won the contract three years ago!).