Men's Journal Features the Raleigh RXS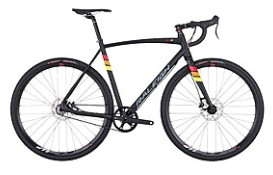 The Raleigh RXS was featured in Men'sJournal.com's  "2016 Cyclocross Bike Buyer's Guide" for its single-speed gearing that yields a light, simple and quiet riding experience. The RXS is designed with front and rear thru-axles for pedaling efficiency and the Gates carbon belt drivetrain makes the RXS virtually maintenance-free.
Editor's Note: "...Probably the best stock singlespeed cyclocross bike." 
View the full feature. 
View the RXS.