Pedal for a Living: Bike Advocacy
We all have things that we're passionate about, and biking may be it for you. While we've explored several jobs in the past year that can help you pedal for a living (pedicab driver, bike tour guide, cycling coach), there's yet another job out there that can give you the satisfaction of helping people get on bikes (and stay there). All across the country, communities and organizations are popping up, from your local bike shop and cycling co-op, to nonprofits dedicated to changing the way transportation works in the U.S. We recently spoke with a bike advocate about what it's like to campaign for bikes, and why it might just be right for you.
If you had told Nikki Javurek five years ago that she would eventually work in bike advocacy, she probably wouldn't have believed you. The Wisconsin native was a political junkie, working on several political campaigns before landing her job as a Government Relations Manager at PeopleForBikes. The new fit has stuck, and Nikki spends her time in building and promoting the economic case for biking. Here Nikki shares her favorite things about working in bike advocacy, and some insider insight into landing a job like hers.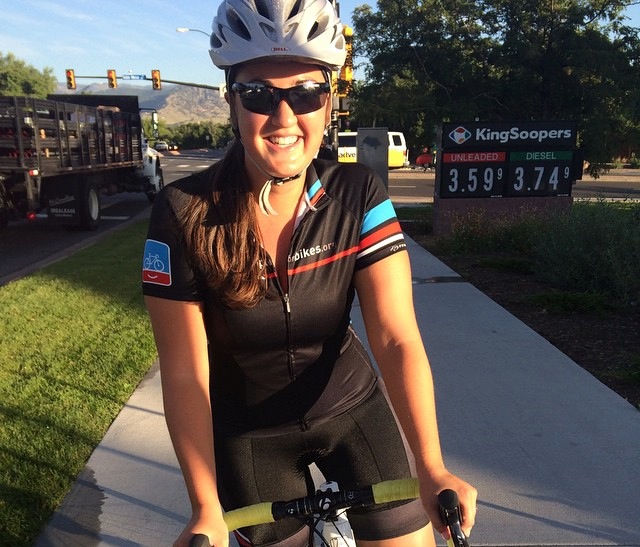 Nikki shares her five favorite things about working in bike advocacy:
1.     The people: For me, everything is about people, and it's no different working in bike advocacy. Nothing beats the people you meet, the relationships you build, and the work you do together. Most people think of bicycling as a monolithic thing—either they picture hardcore roadie cyclists like Lance Armstrong, or they picture the cyclists that ride to and from work in the rain with their pant leg rolled up—but it's so much more. The people you meet and experiences you have show you that the cycling world is so much larger, varied, and diverse than most people think.
2.     Being a part of this: As someone who has a really hard time self-identifying as a "cyclist"—usually if someone calls me that, I say, "No, no, no, I'm just a person that bikes!"—I really appreciate being part of a movement that is inclusive and says that everyone's voice matters. When it comes to bikes, what a lot of people don't realize is that they don't have to be a hardcore cyclist to be able to make a difference. With PeopleForBikes, we're all about people who bike for an infinite number of reasons standing up and saying that they care, that the decisions that are being made about transportation matter, and that they want better, safer places to ride.
3.     Transportation policy: This sounds really wonky, but a lot of people take the way that you get from point A to point B for granted. I think the average person walks down the sidewalk, drives down a road, or hops on a bus, and doesn't think twice (or even once, for that matter) about the planning that goes into how we move around. I don't think I ever did. Now that fewer people are buying and driving cars (and I'm a millennial, so I see that that trend is definitely growing), it's more important to analyze the way that people are getting around, and make policy and build infrastructure that reflects that.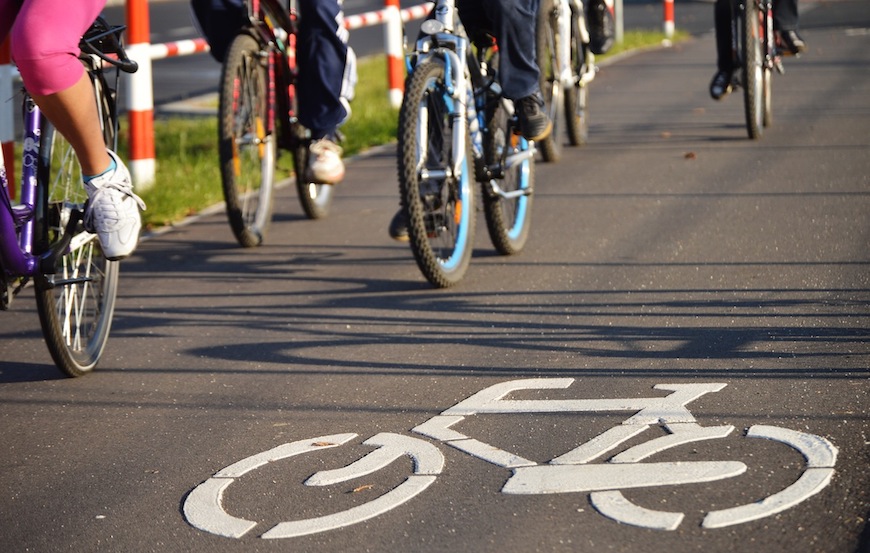 4.     Empowering one another: Earlier this summer, I rode RAGBRAI (The Register's Annual Great Bicycle Ride Across Iowa—the largest, longest and oldest bike ride in the U.S.). I was our lead for a PeopleForBikes sponsorship, and it was my first real road ride ever. Before the ride, everybody at PeopleForBikes made sure I had what I needed, answered questions, and supported me. Throughout the ride, I had a ton of people pulling for me, telling me that I could absolutely do it. For me, it was a reflection of the way that bike advocacy works as a whole—when all of the different organizations support each other at all of the different levels—federal, state, local—we accomplish so much more than we could have if we were to go it alone. The people that I've worked with and the work that I see being done across the country is impressive. It's inspiring to see how people in bike advocacy empower one another, instead of tearing each other down.
5.    Simply, bikes: I've become significantly more of a bike junkie than I ever would have thought, and have learned that there are way more types of bikes than I ever would have imagined. It's like I've been eating meatloaf for my whole life and I just discovered that there are sirloins and filet mignon and tenderloins and…wait. Now I'm hungry.
According to Nikki, indirect but applicable experience can be helpful. "Having a set of skills that might not have been a part of traditional bike advocacy, but that could help the movement continue to grow and evolve." Whether it's helping out on political campaigns or organizing cycling events in your local community, it all helps in your understanding of what people want and need when it comes to bike transit.
But not everything is perfect about a job, right? When pressed about the downsides, Nikki simply replied, "Come on, I get to work with awesome people on bikes. Need I say more?"
Be sure to visit the PeopleForBikes website to learn more about bike advocacy, and how you can get involved: www.peopleforbikes.org.