Popular Technology Radio features the Misceo iE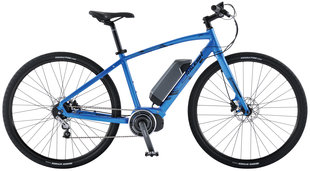 Popular Technology Radio reviewed the Misceo iE in their "Phone, Hacks and the Commute" feature. Designed with the Shimano STePs system, the Misceo iE was well-recieved for its low profile battery and ease of use. What impressed the Popular Technology Radio team the most was the ease of peddling uphill, which for seasoned-cyclists, made a very noticeable difference in their weekend ride.
Editor's Quote: "Oh Wow!"
To listen to the full feature click here (Segment starts at 43:46). 
To view the Misceo iE click here.