Raleigh-Clement Cyclocross Team Invades Boulder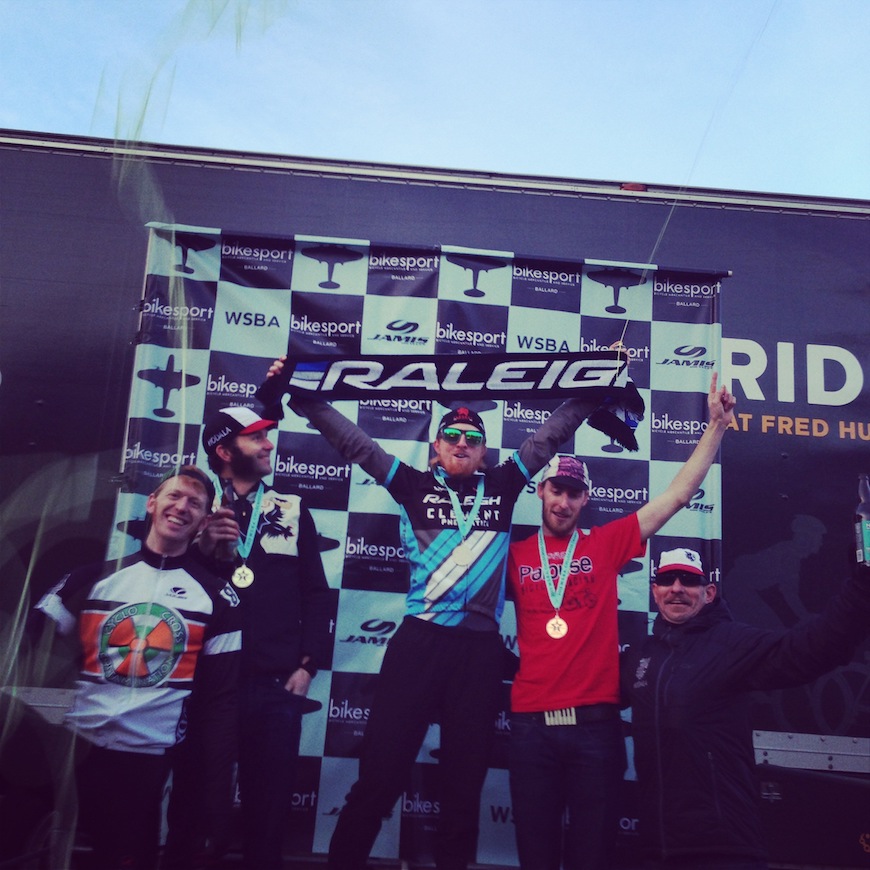 The flood is over. After weeks of very cyclocross-weather - rain, mud, and muck - Boulder, Colorado is back to its arid roots, meaning cyclocross racing this weekend was hot, fast, and dusty.
The Raleigh-Clement men's and women's squads showed little care for the conditions, however, as they adjusted to the sand in Saturday's Colorado Cross Classic and to the parched grass sections in Sunday's Boulder Cup.
These two UCI-ranked races attracted all of the elite racers from the United States, including Ryan Trebon (Saturday's men's winner), Jeremy Powers (Sunday's men's winner), and Katie Compton (women's winner both days).
The Raleigh-Clement men's team led by Ben Berden and reinforced by Jamey Driscoll and Allen Krughoff, was prevalent in the top-10 in both days' races with Berden rounding out the podium on Saturday with a strong third place and Krughoff matching his personal UCI-best result with seventh.
The look of focus on Berden's face at the start line on Sunday suggested he was keen on improving his result from the previous day. And sure enough, he came out swinging, leading the field up Valmont's notorious 5280 stair run-up and then jostling late-race with Trebon, Todd Wells, and eventual winner, Powers. He outfoxed Wells in the final turn before the straightaway finish for second place. Driscoll sought redemption from his DNF Saturday with a super-smooth fifth. Krughoff rolled in again in seventh place, outsprinting Team Optum's Mitch Hoke at the line.
Caroline Mani and Rebecca Gross fought hard in the elite women's races both days, with Mani turning in two top-10 performances (ninth on Saturday). Like Berden, Mani looked fiercely determined at the Boulder Cup to improve on her previous day's result. She was in seventh position for most of the race, but her late-race tenacity helped her reel-in a rider for sixth. New to the team this season, Gross is turning in consistent top-20 results, with a 16th on Saturday and 15th on Sunday.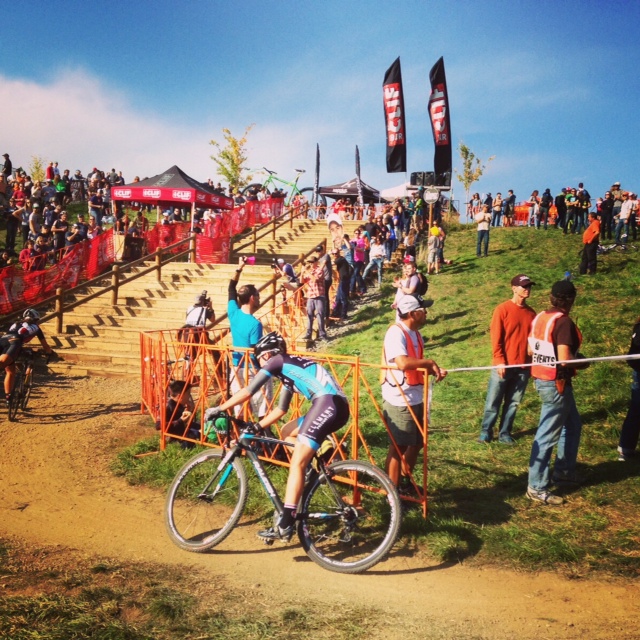 Single-speed stalwart, Craig Etheridge continued his dominance in the category and, of course, found time to make a movie; watch the first in a new series, called "Latern Noir."