Raleigh Presents Brovet #2: The Cumberland Passage Permanent
Following the Old Ridge Road Brovet, we decided to cross the country for Brovet #2: The Cumberland Passage Permanent. The route was a straight shot from Pittsburgh to Washington DC along the Great Allegheny Passage and C&O Canal - a geographic area symbolic of America's Industrial strength. Riding our Raleighs through this geography and ending up at our nation's capital seemed like a perfect celebration of what the project is about. The ride is (usually) easy enough and accessible enough for anyone to do. It is rife with American History. And it's beautiful.
Read an excerpt from Yonder Journal's post on the trials and triumph of The Cumberland Passage Permanent, and find out how you can access the free guide.
BROVET THE RIGHT WAY: Raleigh's Tamland is a bike built for the long haul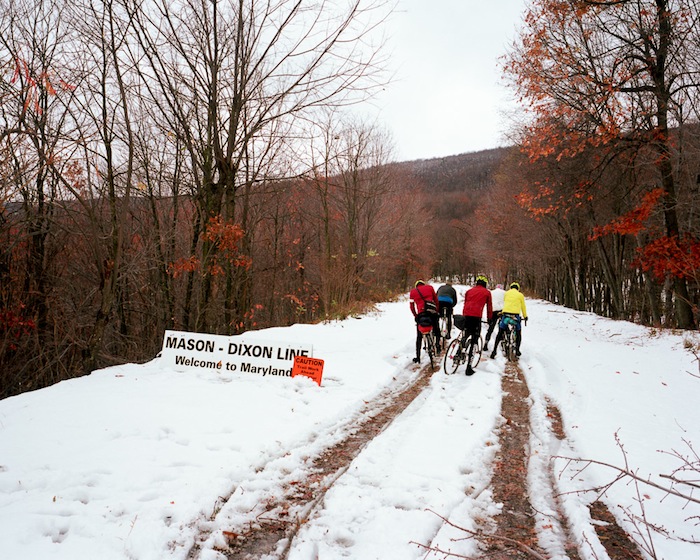 Look, our failed attempt at the Cumberland Passage Permanent (CPP) was wet and cold and stupid. Like seriously it was exceptionally stupid. And that, really, could be that. Like period, end of story. The thing is, some of what happened to us was not actually our fault. Some of it was patently our fault. And some of it was 'Other,' as in somewhere between our fault and not our fault. And some of it was straight-up beyond fault of any kind, like what's beyond an act of God?, whatever it is, it was that: e.g. the night before our start, our gracious crew-of-ten-hosting host in Pittsburgh poisoned all of us with a semi-mandatory Last Supper of violent diarrhea-inducing Vegan Stew. I mean, not in our wildest dreams did we see that coming and I live in the Alberta Arts District in Portland, Oregon.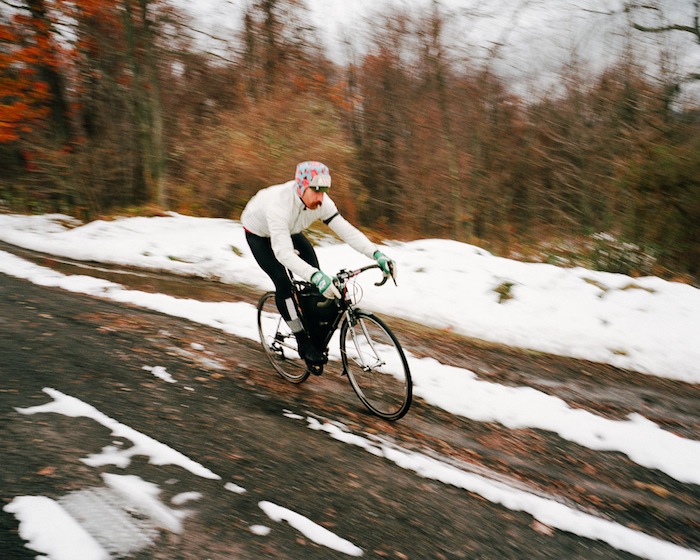 ...it continued to rain and flood and rain. Though for a while, basically the whole way to Ohiopyle State Park, we were on a well graded dirt road deep in the woods and that was pretty cool, in fact it was a lot like a bike ride. Also, at some point there was a roaring river and some pretty cool wooden bridges with forest views—that didn't suck. In Ohiopyle, village of, when we all stopped for some coffees, Scenic Overlook photo-ops and  local chit chat, I rode over to the State Park Visitor Center to poop and text and forget, with any luck, that I was alive. That was a super welcome and semi-successful break from reality until Hahn click-clacked his way into the surprisingly busy Visitor Center, held the bathroom door open and shouted so everyone could hear him,
"Come on Daniel, we all know that even you have to be done pooping by now, it's been like 35 minutes, you can't hide from us and you can't hide from your duty (laughter), stop wasting daylight, pull-up your bibs like a Warrior and get out here and get on your bike, nowwwwww."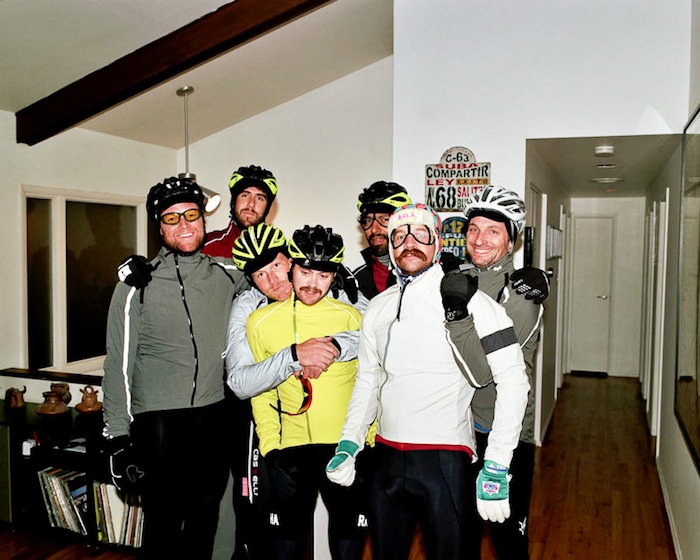 Through sheer momentum and because nobody had any better ideas we eventually made it past Confluence, PA to the bottom of the last big push up the Appalachians. It was dark, it was raining harder than ever, the temperature was just above freezing and the trail was covered in two to three inches of snow. In normal conditions and circumstances the next forty miles would simply represent the crux, also, side note: the apex. But unfortunately for us we had a snowy mountain pass not unlike Donner Pass (circa 1846) to contend with, i.e suffer, hump, endure, possibly succumb to cannibalism, etc. Meanwhile Raffy was convinced a Bobcat was stalking us…
Read the full story on Yonder Journal