Raleigh Presents Brovet #3: The Mythical State of Jefferson
The decision to route the third Brovet through the Mythical State of Jefferson was an easy one—the remote corners of Northern California and Southern Oregon offer some of the best riding in the country on endless Forest Service roads and seldom-traveled highways. In addition to the riding and the scenery, it's something of a cultural anomaly; the population's strong sense of independence from California and Oregon (including a long-running movement to secede and establish a 51st state) is just as important to the MSOJ as its geography. Rather than get in over our heads trying to develop a ride, we contacted our friend Mike Cherney, a regional cycling expert, and brought him on board to create the route.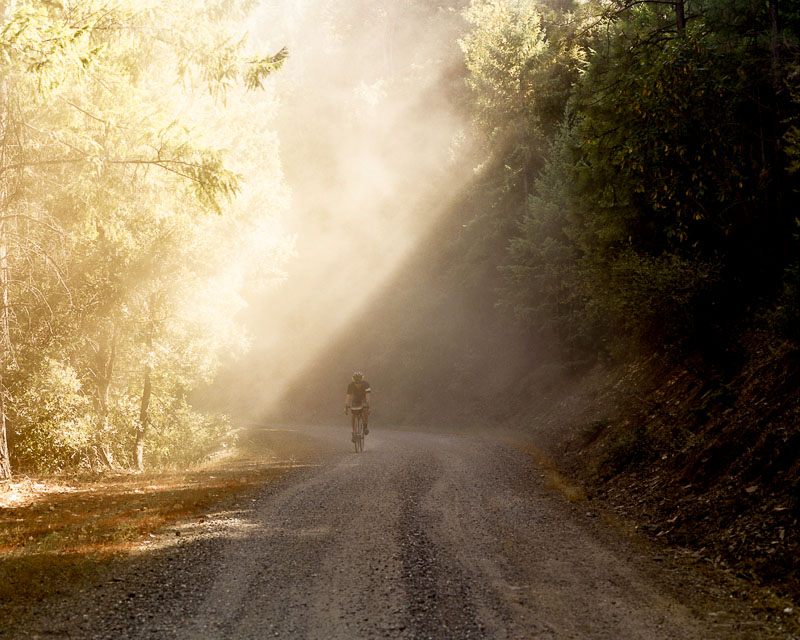 Mythical State of Jefferson, from Fort Jones, CA to Ashland, OR (an excerpt):
Mike made the plan. We were to ride around 250 miles on desolate byways and little-used dirt roads through the Klamath National Forest. Our route started in Fort Jones, California and ended in Ashland, Oregon—only 30,000 feet +/- of climbing in between. Things were looking good, as in difficult, as in this was going to be a shit ton of climbing with a good amount of miles and the very real probability of triple digit temperatures. The route wasn't fully tested; we were guinea pigging, hoping to end up back home with a good story. Mike had only ridden sections of the route, though he had scouted the rest by car to go along with his efforts to gather the word of wayward locals, directions from weather-worn road signs, and geographical information based on decades-old topographic maps. We were aiming to ride straight through, sleep where we collapsed and swim in as many places as possible. The route would climb mountains, follow rivers, visit communes, and test the fitness and resolve of our little flight of riders. We were riding in the Mythical State of Jefferson. Centrally located along the West Coast of North America and comprising vast areas of Northern California and Southern Oregon, it is Bigfoot country, weed country, Lemurian country; a sparsely populated region of under-appreciated natural beauty. The region is rife with river valleys that cut through sheaves of tectonic pilings created by millennia of volcanic unrest. The hills are steep and the valleys deep. This scarified terrain limits access and attracts rugged individuals seeking permanent escape: libertarian ranchers, libertarian bartenders, and libertarian mailmen shoot the shit with idealistic hippie dropouts at the local convenient store. Seasonal pot harvesters purchase cases of beer from sixth-generation travel lodge owners. Prospectors travel the skeins of rivers in search of the final remnants of Sutter's promise and wile away their free time enjoying Eskimo Pies on the shaded porch of an isolated mercantile.
"Time didn't completely forget about this area, it just checks in periodically."
See more here on this particular ride, and how you can join in and earn the patch from the Yonder Journal boys. For the cue sheet, click here.