Raleigh Presents Brovet #4: The (Dis)Enchanted Rock Permanent
Yonder Journal, during two of the first three Brovets, had endured less-than-ideal conditions (historic winds and a hurricane respectively, to be exact) during the month of October. It was with stubborn determination that the fourth Brovet was slated for that same month; but in an effort to ease the climatic difficulties, John Watson of Prolly is Not Probably / The Radavist fame and friend of Yonder Journal was recruited to plan a route in Texas. Because the weather in Texas is warm (but by mid-fall manageable), right? And for once a Brovet in October would go off without a hitch, and the whole route—John's route based on the famous geological attraction near Austin called Enchanted Rock—would be completed, and everyone would have fun. Of course none of this happened, and the third October Brovet occurred in torrential rains and freezing cold.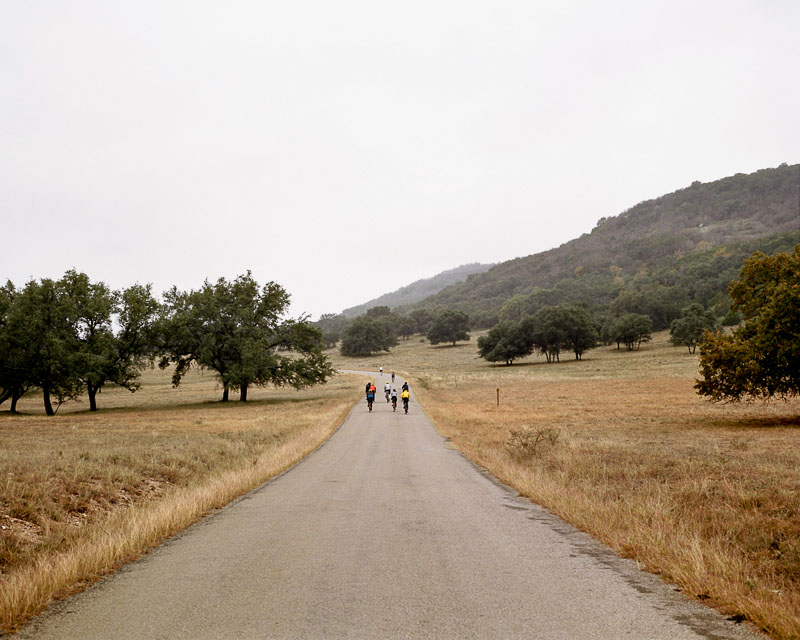 When Yonder commissioned John Watson to prepare a Brovet Permanent we said John, Brovets are more than a stunning and artful assemblage of world class rural roads and breathtaking scenery, they're about the historical context; in particular they're about the how-why-where-and-way people have been navigating throughout a specific region. Like, transportation and stuff. John nodded thoughtfully, or so I thought because there was silence on the other end of the line and I could sorta sense that he was just taking it all and giving the idea it's due consideration but like I said I couldn't actually see him, and anyway I think it was a bad connection. Eventually he said, yeah, I can do this, in fact I would love to do this. It doesn't really matter that when I said transportation he misunderstood me and thought what I'd said was transformation because whatever, it's all kind of the same thing and he put this ride together in like 14 minutes, #savedourbacon #longstory.
Based on his erroneous-but-close-enough notes, John organized a 300-mile long loop through Texas Hill Country the focal point of which was Enchanted Rock, a granite dome in southwestern Llano County about twenty miles north of Fredericksburg.
See more here on this particular ride, and how you can join in and earn the patch from the Yonder Journal boys. For the cue sheet, click here.