Selecting an Upright Bike That's Fun
If you're in the market for a recreational comfort bicycle, we've got you covered. Check out these details that add up to a great, comfortable ride.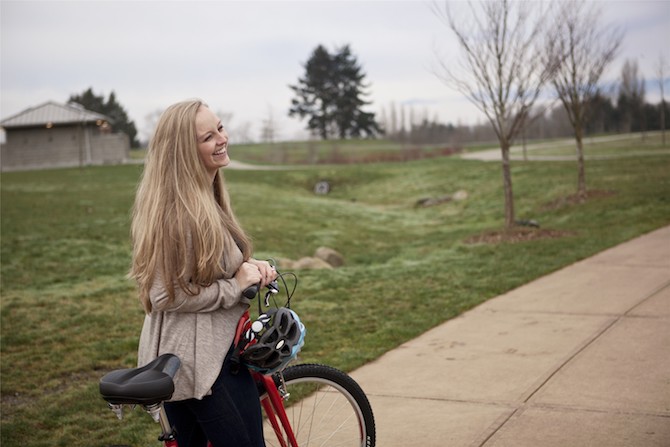 Fit
Arguably the most important part of shopping for a bike is the fit. The right size frame can make all the difference between a fun leisure ride and the bike that ends up living in your garage. We make finding the perfect fit simple with our Raleigh Sizing System (RSS), which specifies what rider height fits each frame size. 
Body Position
The upright body position is generally more comfortable for new or occasional riders. Your neck, back and shoulders are in a relaxed position, easily reaching the handlebars without strain. This positioning allows you to easily soak up the view while on your ride.
The Ride
While comfort bicycles tend to be a little heavier than road bikes, they are more sturdy due to the larger 27.5" wheel. We recommend the Circa, it's comfort geometry makes for a smooth and steady ride. While the foot-down positioning of the bicycle makes stopping to snap a picture on your ride a breeze. Another aspect of comfort to consider is the saddle. A lot of your weight rides on an upright bike's saddle, so having one that's comfortable is vital for an enjoyable ride.
At the end of the day, it's also important to consider the environment you'll be riding in. The Circa is always ready, whether your heading out together for a ride after dinner or perusing in the park on the weekend!