Snacks for Long Rides, part 1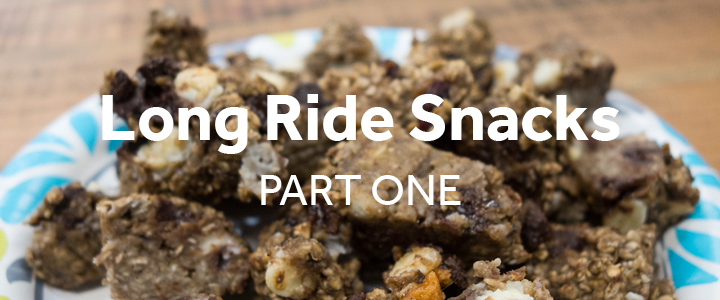 When you're out on a long ride, it's no fun to keep eating the same old bars and gels. Why not mix things up with something (relatively) healthy and easy to make? We asked around the office for some favorite snacks for long rides. There were so many great suggestions, we're making a month of it!
This home-grown recipe was developed by a longtime Raleigh employee and can be adapted to whatever ingredients you have on hand. Favorite flavor combinations include pecans, craisins, and butterscotch chips; coconut with almond slivers; and chocolate chips with dried cherries.
Rich's Banana Cookies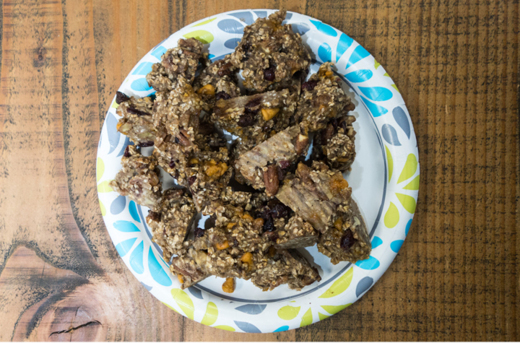 Ingredients:
2-3 ripe bananas (on the verge of overripe is best)
Quick oats to make dough
Goodies to taste, some or all of the following:
Chocolate chips or butterscotch chips
Dried fruit (craisins, cranberries, cherries, or other)
Shredded coconut
Chopped pecans or other nuts
Parchment paper (yes, technically not an ingredient, but you'll need it)
Method:
Preheat oven to 350 degrees. Peel the bananas and place them in a mixing bowl. Smash them up with a fork until they are pulpy. Stir in the quick oats, a cup or so at a time, until the mixture has the consistency of cookie dough. Add goodies to taste, keeping in mind that this is first and foremost a banana cookie recipe. Don't overwhelm the banana mixture with too much chocolate and other stuff. Keep it together!
Place parchment paper on a baking sheet. Drop by handfuls or spoonfuls onto the paper-covered baking sheet. Bake for 30-35 minutes or until cookies are just beginning to brown.
Try not to eat them all before you head out on your bike!