Snacks for Long Rides, Part 2

Part 2 in our month-long series of healthy snacks for long rides: DIY Copycat Larabars
You know that coworker who always brings in delicious-smelling, healthy home-cooked meals? Over here at Raleigh, that's our graphic designer. After looking for healthy snacks — and not being satisfied with expensive packaged foods — she found this recipe online and added her own not-so-secret ingredient for an even bigger yum factor.
We weren't surprised how delicious they are since everything she's ever whipped up to share with her hungry coworkers is a hit. But we were surprised to learn there's no sugar or salt, and no baking required. Try making a batch to share on your next group ride!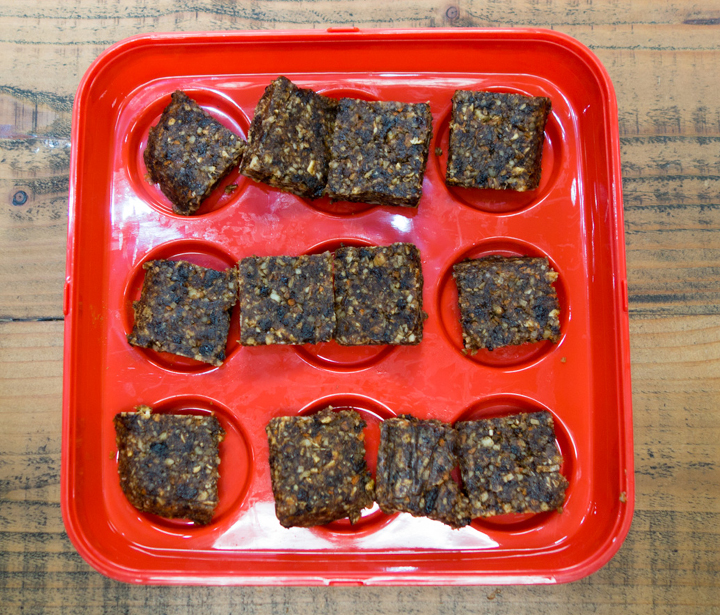 Carrot Cake DIY Larabar ingredient list, Raleigh-style:
1 cup mixed almonds and walnuts
1 cup mixed dates and raisins
1 cup mixed dried pineapple, shredded coconut, and carrot
1 tablespoon coconut oil
2 tablespoons cinnamon
1 teaspoon vanilla extract
For complete instructions and a variety of other flavor combinations to try, check out the Make Your Own Homemade Larabars page over at Budget101.com.