It's December in Philly. "There's just one rule in this race today," promoter Dave Pryor shouts at the top of his lungs—his voice hoarse from a weekend of yelling, and weeks of race prep. "Don't. Be. A. Dick." He pauses, and the racers laugh, lined up 100 wide, looking downhill at the chute they're all about to funnel into to start the seventh Singlespeed Cyclocross World Championships.
CELEBRATE SSCXWC: Raleigh's limited edition commemorative steel framsets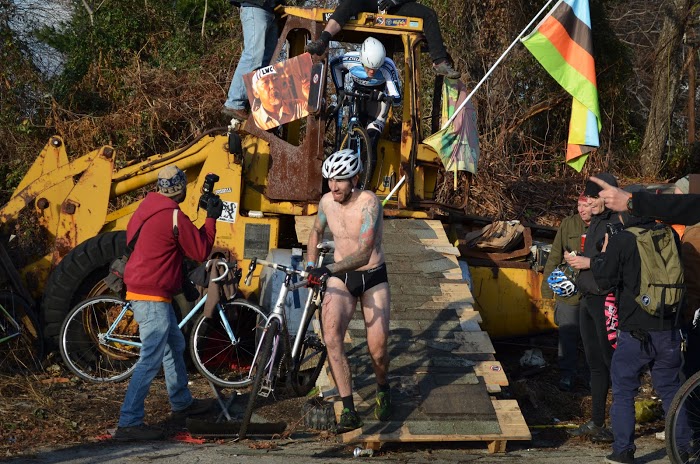 It's hard to take anything seriously this weekend, and more to the point, if you are taking it seriously, you're probably doing it wrong. As race winner Adam Craig said in one post-race interview, "I sandbagged myself as hard as I could. I think I've gotten six hours of sleep in the past four nights." And that's because SSCXWC isn't just a race. It's a festival, or perhaps more aptly put, a bacchanal (an SAT word meaning … you got it, "an occasion of wild and drunken revelry").
So for those of you that expected a serious World-Championship-style race report, you may want to look elsewhere. But for those who think singlespeeding and beer handups are the bee's knees? Read on.
SSCXWC was conceived in 2007 in the Pacific Northwest, home of Raleigh Bicycles. And while Raleigh HQ is in Washington and SSCXWC was started by Dani Dance out in Oregon, the two share a distinct flair for the offbeat. Fast forward seven years and the race—and Raleigh's dedication to singlespeed cyclocross—has only gotten stronger and more legendary.
The Raleigh pro team has added singlespeed bike messenger extraordinaire Craig Etheridge to their ranks, and Raleigh has released quite a few iterations of singlespeed 'cross bikes, including one styled to look like a certain brand of beer. Raleigh co-sponsored Philadelphia's first run at SSCXWC, with Marketing Manager Brian Fornes leading some of the debauchery over the course of the weekend.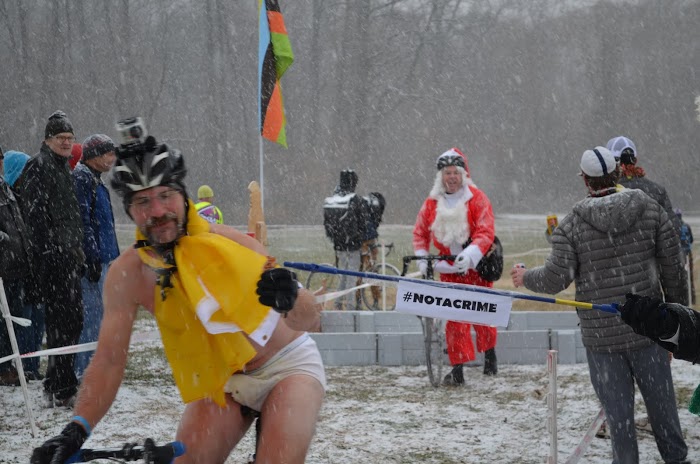 Philadelphia didn't just host SSCXWC, though: They were determined to improve upon it. With 200 registered men and space for only 100 on the start line, there were three options for racers to qualify. First, racers could join the Feats of Strength that played on some of the best Philly stereotypes (think Rocky-style run-ups while shouldering the bike). Alternatively, the end-of-season race staple of Philly, Bilenky Junkyard Cross, was also a qualifier the day before Worlds. Held in an actual salvage yard with obstacles including a car flyover and a run through the shaking van, the race may have prompted riders to check if their tetanus shots were up to date. Lastly, Gold Sprints were held at a downtown bar where the beer was flowing freely.
In the end, sadly no Raleigh rider took home the championship gold bikini. Stan's NoTubes rider Vicki Barclay emerged the women's winner, and defending champion Adam Craig of Giant took the men's win again. But there's always next year in Kentucky!