Taking the Road Less Traveled, Unless it's a Gravel Race
As told by Riders of Raleigh ambassador, Corey:
A few weekends ago I ventured to Prineville, Oregon to participate in my first ever bicycle race.  This was not just any race though, this was the Ochoco Gravel Roubaix an almost 50% gravel race with a good deal of climbing for its 43 miles. The ride is only on its 5th year but the town is really embracing the event and making a small festival out of it supported by the Police and local schools, it's really neat to see this type of involvement from a community. This excursion from my normal road rides and such was brought on by my Raleigh Willard 3 and its ability to climb and do gravel. I learned many things about myself and races during this ride and look forward to participating in more in the future.  
In the weeks leading up to this event I explored many gravel roads that I normally would have never ridden, some with people and some solo. I even rode on a logging road outside of town that at one point was a 16% gradient, talk about slogging along! It was fantastic riding on the roads less traveled and even closed to cars, its peaceful and some of the vistas you see are amazing.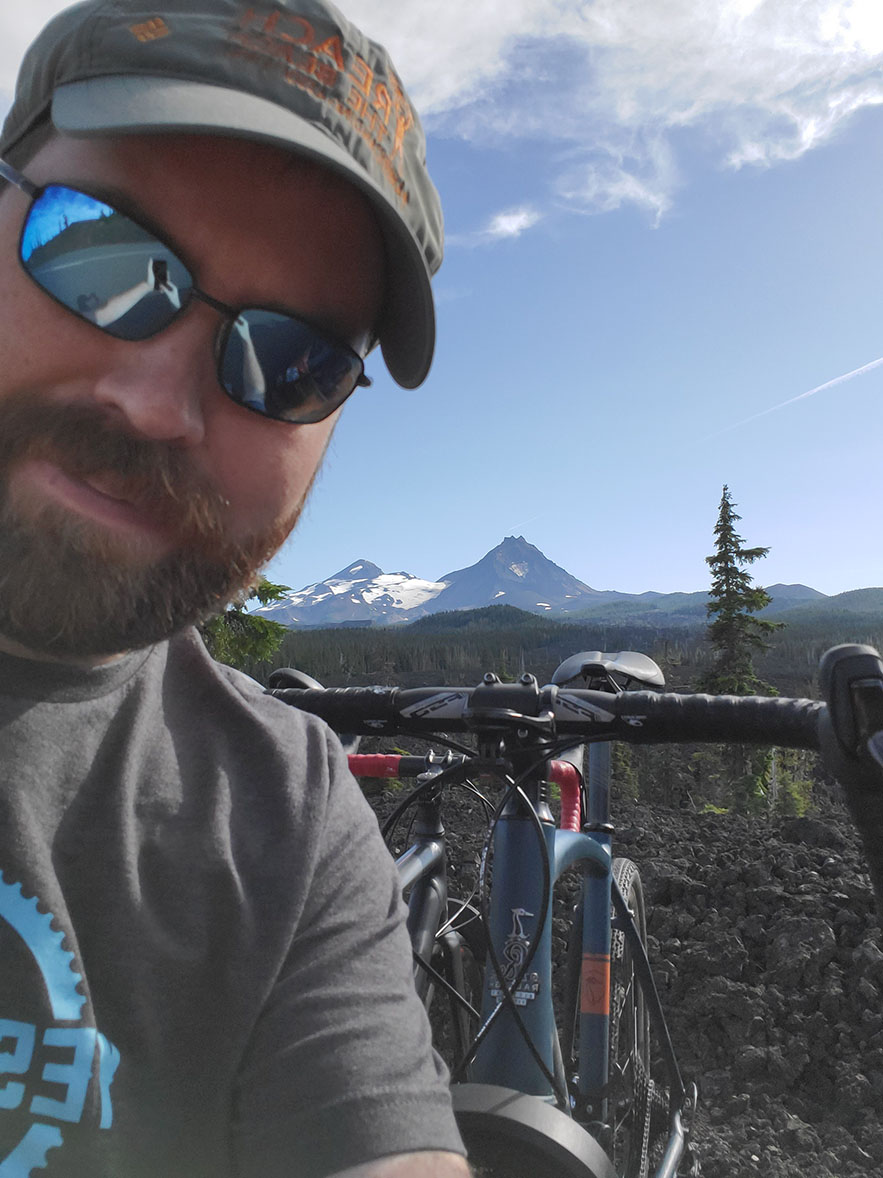 My wife Bethany and two friends Mike and Robin all headed to Prineville the day before the ride to make a weekend of camping and relaxing to finish the summer off. Mike and Bethany always go out of their way to support me in whatever crazy cycling event or endeavor I decide to do.   Previously they drove to Seattle with me when I did the Seattle to Portland ride in one day, driving back down to Portland to see me over the finish line.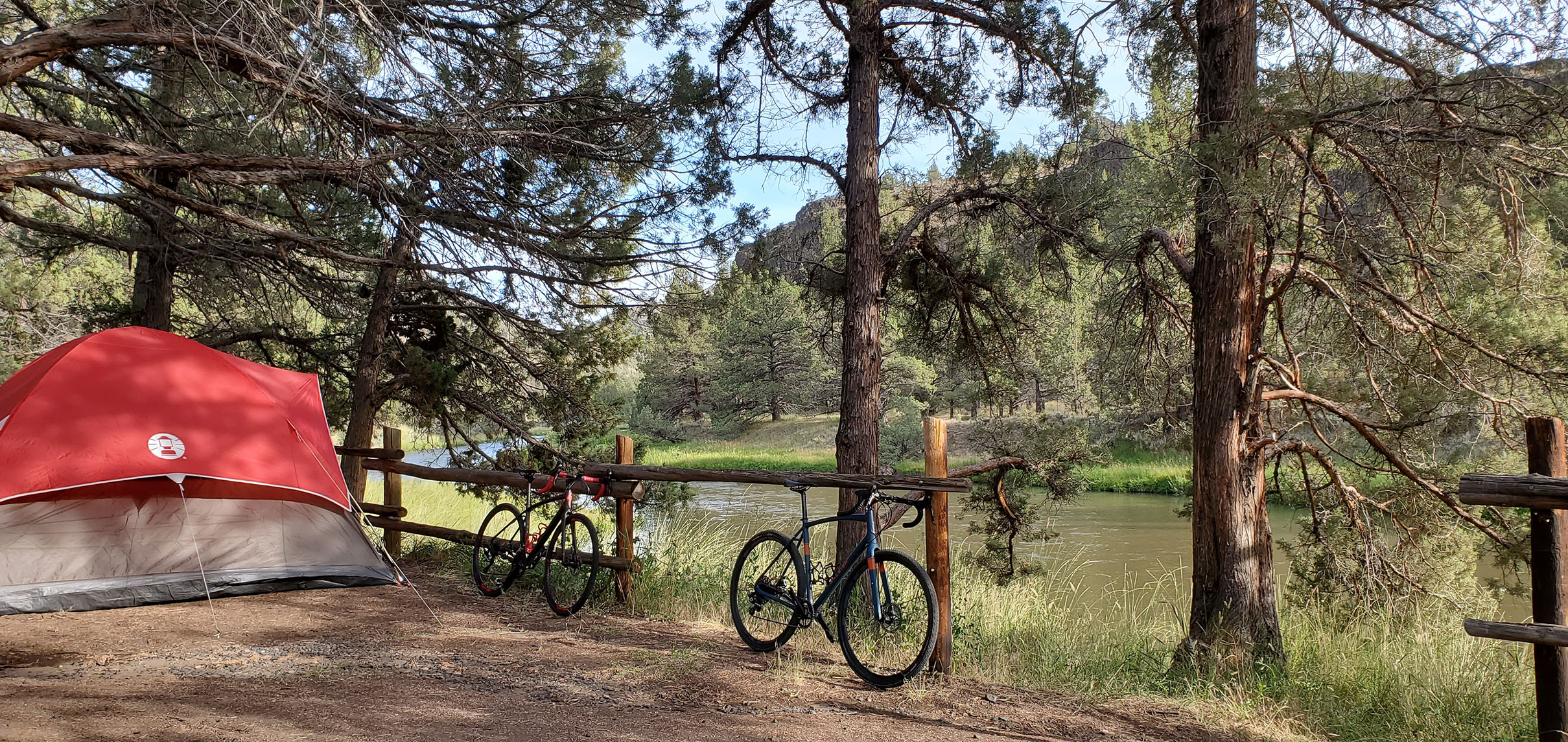 When we got to Prineville I did packet pickup and talked to the event hosts about what to expect the next day. We headed to Crooked River Canyon and found an amazing camping spot by the river to spend the weekend. That afternoon I made sure everything was sorted on the bike and laid out my cycling gear for the next morning. We woke up around 6:30am on Saturday to sneak in a quick light meal and then head back into town to be ready to ride by 9:00am.
Being late summer and in the high desert 9:00am is already heating up to mid 60's and expected to be in the 80's before the end of the ride. Time and 8:45 comes around, it's time for me to line up at the starting line for the race. This is where I actually made my first mistake, I moved to the back of the pack rather than securing a good spot up front. When 9:00am hit and they sounded off the horn, I got caught in the back of the pack. I was never able to get back into peloton for the first 12 miles of the ride. I ended up fighting headwind and pulling a group of cyclist that saw a 6'3 guy on a bike breaking the headwind for them. The headwind only let up when we finally made a left hand turn, but by that time I was already slightly drained from the headwind. Soon after that turn I hit the gravel and was soon riding alone.
The road took us into Ochoco National Forest, and down service roads through the mountain side. About 3 miles into the gravel, the climbing started very gradual at first. But quickly getting steeper and starting to shift in gradient from 5-9%. This never let up for about 10 miles, constantly going uphill and being exposed to direct sunlight. You could hear the crunching of gravel of other riders in front and behind me but not actually see them. At this point I have no idea where I am at in the race and figure I am somewhere near last place, as I lost lots of valuable time riding solo on the road.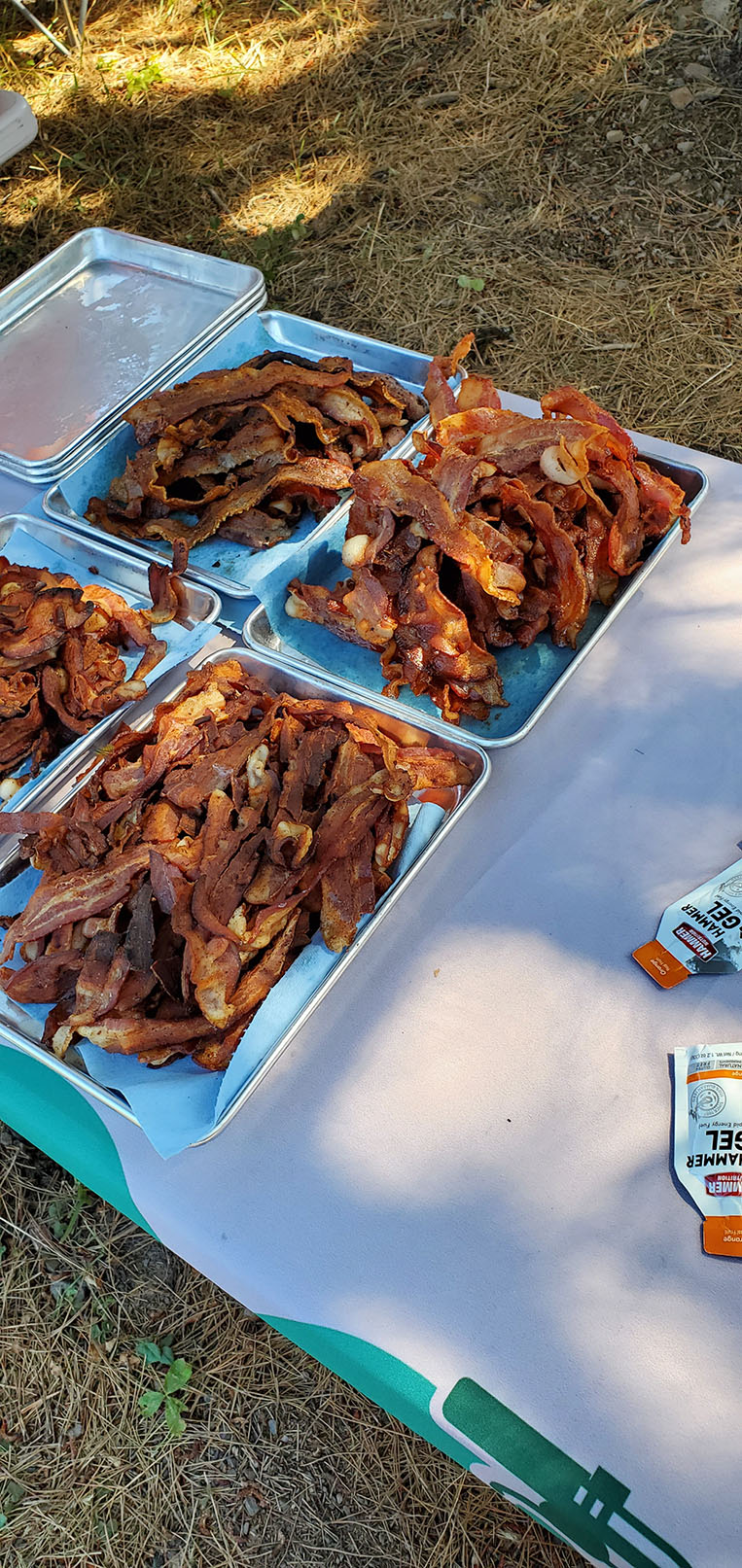 At 31 miles into the ride I hit the only rest area for the ride, this was a quick water stop and bacon fill up area. Yes I said BACON fill up area, they had several trays of freshly barbequed bacon set out for riders to eat. After eating my share of bacon and refilling my water bottles, I jumped back on my bike and started the next part of my ride. About 7 miles of steep gravel descent and then finishing the ride with a little more road on my way back to town. The descent was a brand new experience for me and I was able to maintain a decent speed, the bike handled fantastic and soaked up a good deal of the vibration. The only thing holding me back was my own lack of experience and fear of steep descents.
During the last part of the ride I caught up to and passed several people. I breezed through the country side while still taking time to moo at the cows and observe my surroundings as I had never been to the area before. After a short while I could see Prineville on the horizon, seeing the end after a hard ride always gives you a burst of energy. I push and make it into the town, passing a couple riders as I sprint to the finish line.
I ended up placing 13/19 in my age range and over all middle of the pack for about 80 riders. My time was   3h and 20 minutes, a little longer than my goal of under three hours. But I learned a lot about racing and enjoyed every moment of it. I will surely be doing more race events in the future, especially with what I learned about pacing, and using the peloton to my advantage. I also learned a valuable lesson about not rubbing sunscreen and dust into ones eye after a ride.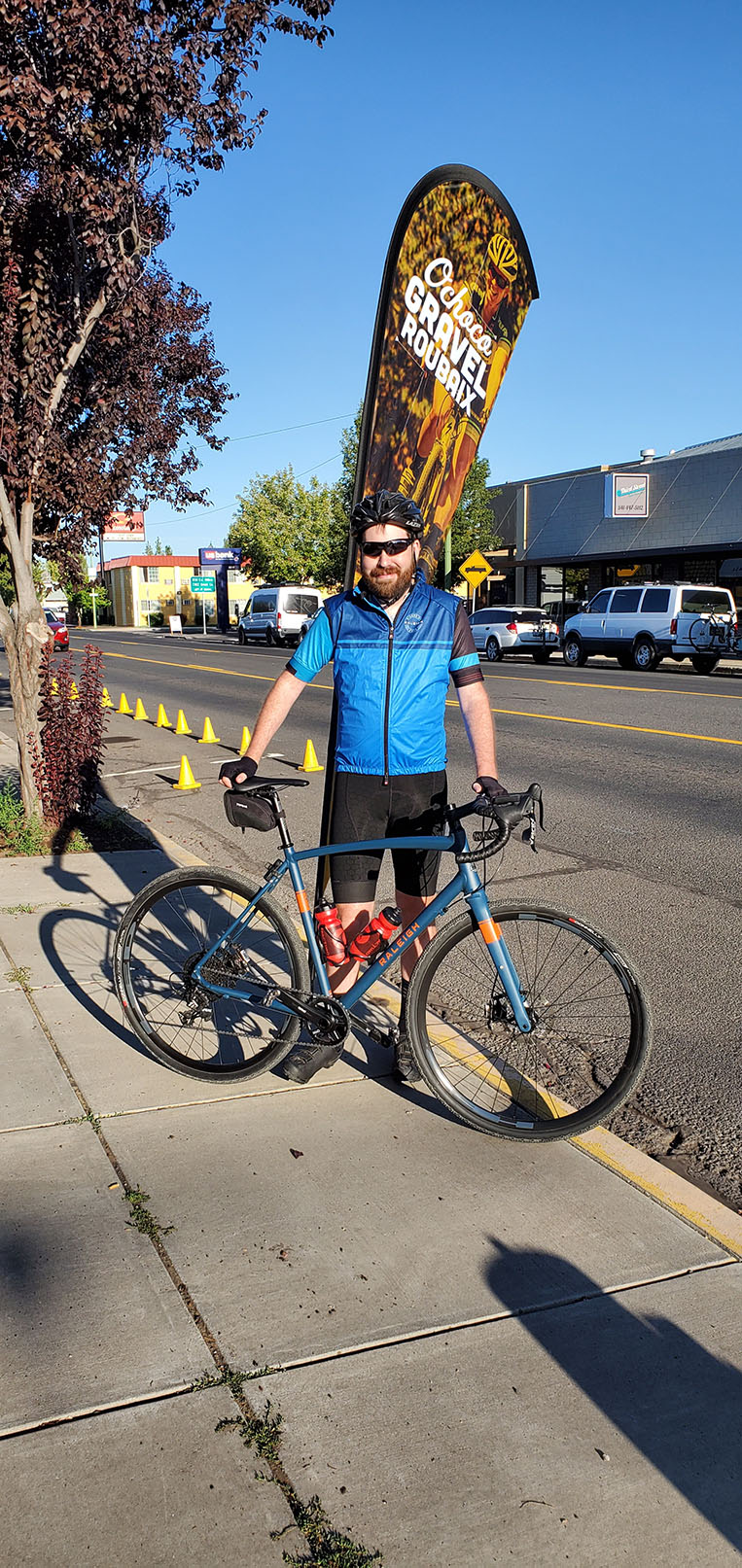 The next morning I woke up early to do a little exploring on my bike and stretch out my sore muscles from the day before. My wife and I rode to a dam up the river from where we was camping, being able to see some things we would have missed otherwise, we then turned around and rode half way back into town to just soak in the sights. It was a super peaceful ride where we encountered a few other cyclists appearing to do the same as me, judging by the gravel tires and the dirty bikes. Soon we packed up and headed back over the cascades, during the whole ride home planning our next cycling adventures.