The Next Gen: Pass on a Passion for Cycling
Last May, 4,000 students in Ohio were asked to ride their bike to school over 15 days. The end of the Bike to School Challenge, the largest in the nation, saw incredible results: The students biked 57,627 miles (the equivalent of riding around the circumference of the earth, 2 ¼ times) and over 10 percent of the students biked to school every day. They saved their parents a whopping $10,125.68 on gasoline, prevented 63,398 pounds of heat-trapping carbon dioxide emissions from entering the environment and burned 979,659 calories.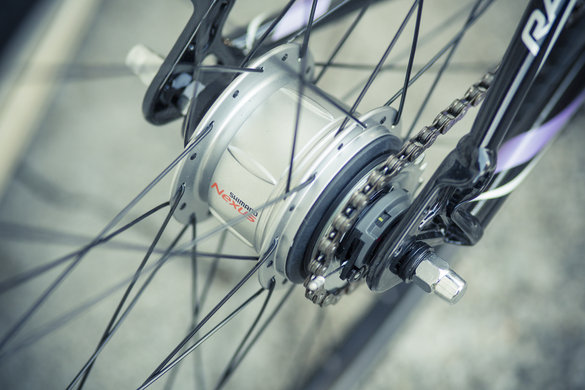 But maybe there's more than the big numbers and cool prizes that motivated these kids. Perhaps they felt a bit of what makes many of us adults so passionate about cycling. If you're a parent, you know you can't pressure your kids to love cycling as much as you do (right?), but there are ways to help them find their own, unique way to enjoy the lifelong sport.
Cycling is freedom and independence. You know that feeling of riding past rush hour traffic or taking a back road you never could have in a car? If your kid is old enough and skilled enough to ride alone, let her ride to a nearby friend's house instead of dropping her off. Encourage cycling as a form of freedom and independence. Not that your teenager doesn't enjoy spending every moment with you.
Cycling is friendship and community. Riding solo is great, but often the best times on your bike are the ones spent with friends. Get a neighborhood group together for rides. Bike to school (even if you're too far, find a closer meet-up point). Even if you're just meeting to ride to school a few days a week, chances are your son will find cycling (and heading to school) a lot more fun if his friend is riding next to him. P.S. National Bike to School Day is May 7th!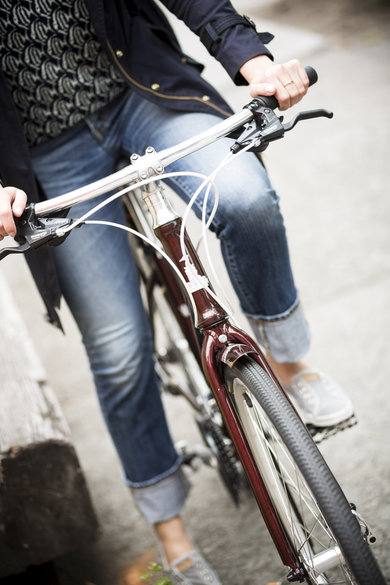 Cycling builds confidence toward achieving goals. Mountain, road, cyclocross, BMX ... whether cycling is a form of competition or a recreational sport, it's a way to build confidence by setting goals and going after them. Help your son set a donation goal for a local charity ride or celebrate that your daughter pedaled so many miles during Bike Month in May. That's a feeling they'll want to hold on to.
Cycling is adventure and fun. We know that cyclists are a pretty fun group to be around (c'mon, there's an annual Tour de Donut). Put smiles in your kid's miles. Plan weekend rides to destinations your kids will enjoy. Do an overnight bike-camping trip. Explore a new neighborhood or nearby town you've always wanted to check out. Cycling is a way to adventure. And who says you can't organize your own annual family ride to all the best donut shops in town?