Trending: Women's Winter Cycling Fashion
Riding outdoors in the winter takes extra planning and preparation, but gliding through the muffled quiet of the first snows and coming indoors with rosy cheeks and spent legs is totally worth it. To make cold-weather riding safe and comfortable, take a little time to winterize your bike, and invest in cycling clothes that will keep you warm and dry all winter long. It's all about the layers – making every outfit intelligent, stunning and ready for winter riding.
Flattering Base
In winter conditions, core warmth is imperative. Our favorite shirt that fits well on the bike and in the bar afterwards is the Liv'n Flannel by Club Ride. This breathable, wicking flannel shirt screams hip vibes, while the quick-dry technology, hip zippered pocket for media, reflective accents, and underarm venting system make for a completely cycling-ready style.
Using Arm and Leg Warmers from XLC provides you with an easy way to add some warmth to almost any outfit.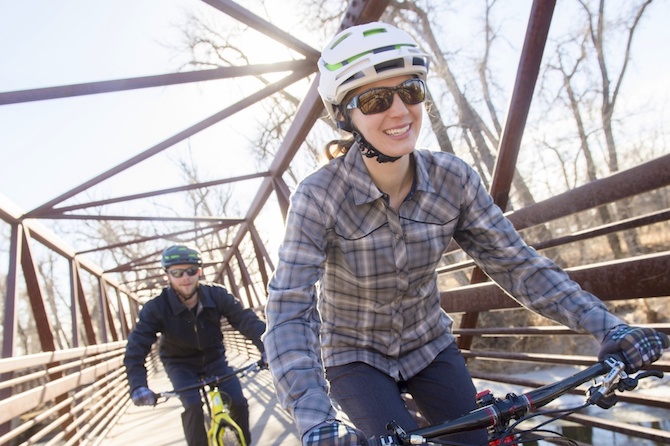 Winter-Ready Outerwear
We like to layer our base with a cute jacket plus a heavy-duty shell. Slip warmth over your base by adding Outlier's Cowlhood. This sleeveless pullover features a massive cowl that keeps your neck and head as warm as you need and merino wool construction that is wicking and odor-resistant.
Our bombproof, yet fashionable shell of choice is the Poncho Via by Nau. It's a graceful rendition of the classic rain poncho. By adding sleeves, a high fashion draped cowl, and belted waist, this completely waterproof hardshell is function disguised as fashion. We can't get enough of the sleek lines and hardcore performance.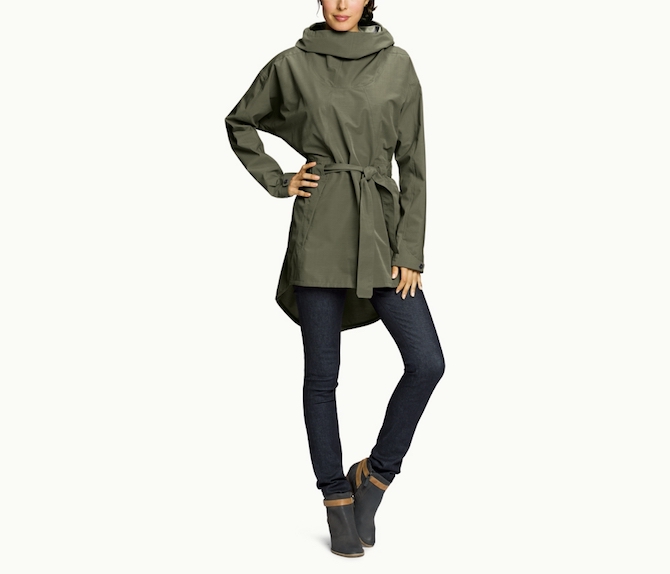 Put a Lid on It
Keeping warm can be simple: just top it all off with a fashion-forward hat. Swrve's Softshell Belgian Cap is built to keep your heat where it belongs. It's lined with cozy fleece topped with a three-layer fabric, making this cap super warm while remaining water and wind resistant and breathable. It's the ideal hat for ladies who want to look good and feel good at the same time.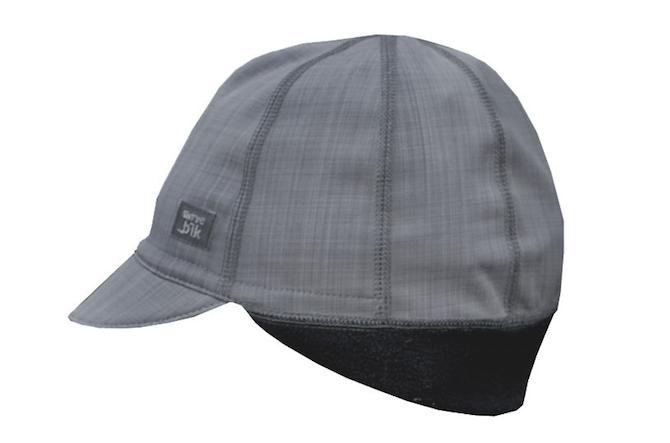 Pants Perfection
Cycling bottoms that look as good strutting down the sidewalk as they feel in the saddle are hard to find. The brand we're obsessed with this season is Lingne 8. Our top looks are their Anson Jumpsuit, which looks runway ready, and the eye-catching Simone Cropped Jean. Both are created for cycling and include tapered legs that won't get caught in your chain, water-resistant, stretchy materials, and plenty of perfectly placed pockets.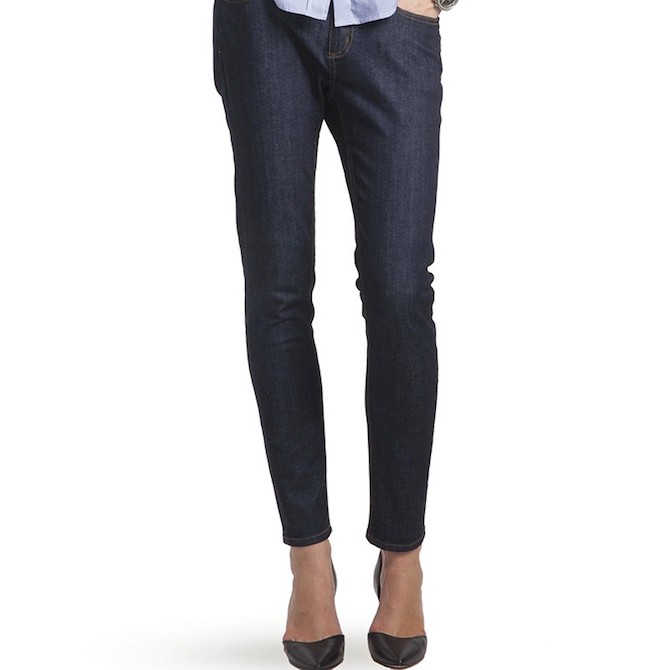 Lux Limbs
A winter ride would not be complete without finger and toe coverage. Weather resistance, heat control, and ergonomic shaping are the names of this game. We start with the phalanges. Rapha's Women's Leather Town Gloves are pretty incredible. The luxurious and durable leather wears with time to perfectly shape to your hands. The merino silk lining wicks sweat in warmer temperatures and insulates in cool weather. They look so beautiful that you'll have to wear them on and off the bike.
If you are looking for a more basic option check out Pryme's Women Strange Gloves, comfortable and stitched for durability and performance.
Winter socks must be warm and still breathable, as there is nothing more dangerous to toes than moisture in freezing temps. Rapha won our hearts again with their Winter Socks. The heavyweight wool with a padded toe and footbed makes for intense warmth, and merino wool's natural ability to wick away sweat keeps your toes out of the danger zone.
Looking to spin in style? Check out Raleigh's Facebook page, we love giving away socks for all sorts of occasions.
Pack it Up
Winter, summer, and anytime in between, a weatherproof pack is necessary for commuting or simply cycling around town. Brooks' Dalston Knapsack Small does the trick. Its eco-friendly, waterproof textile and genuine vegetable-tanned leather design offers a laptop compartment, three inner pockets, and two outer pockets. Add in a bottle pouch, tear-proof, stretch fabric, and a classically good-looking style, and this is the only pack you'll need for riding or strolling around town.