WELCOME TO THE RALEIGH-CLEMENT FAMILY, JAMEY DRISCOLL!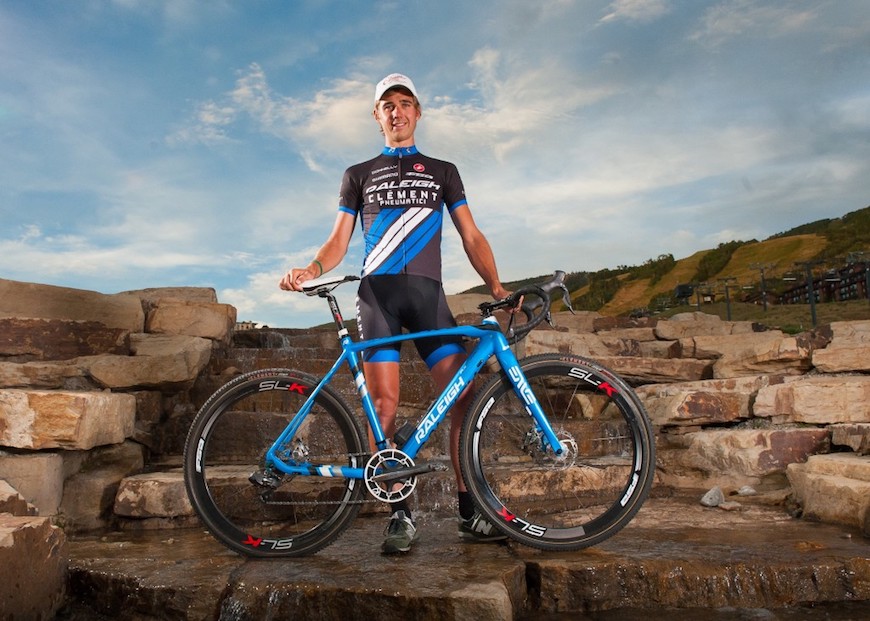 Cyclocross veteran Jamey Driscoll has signed with the Raleigh-Clement Cyclocross Team for 2013. He will join Ben Berden, Allen Krughoff, Craig Etheridge, and Caroline Mani by wearing the Raleigh-Clement colors. Jamey spent the past five years riding for Cannondale p/b Cyclocrossworld but before that he was U.S. Junior National Champion in 2003 and has been a member of seven U.S. World Championship Teams.
Jamey's biggest cyclocross win came at the 2009 Cross Vegas, in Las Vegas. He's won many other top-tier races in the U.S., and stood on the podium 13 times in 2012-13. He is currently ranked 5th in UCI points among U.S. riders, and finished last season ranked 3rd in the USA Cycling Pro Cyclo-cross Calendar (Pro CX).
We're thrilled to welcome Jamey to the team and can't wait until the season kicks off in earnest!