Jamey Driscoll Joins Raleigh-Clement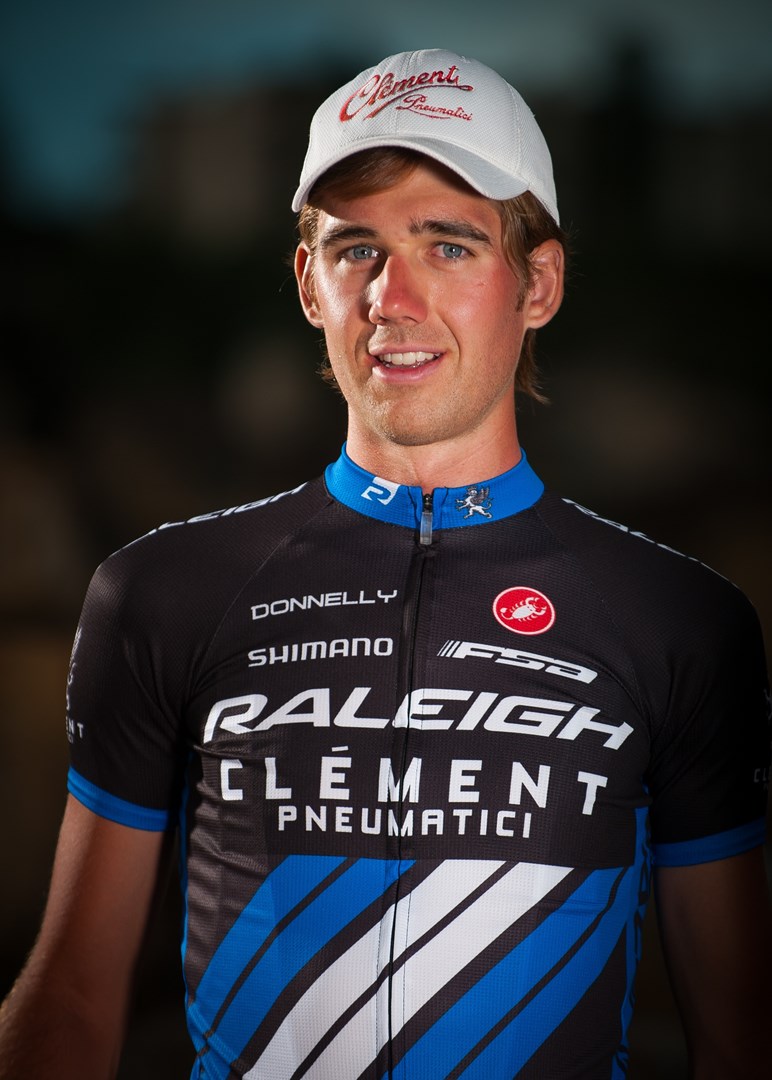 KENT, Wash. (August 23, 2013) - Cyclocross veteran Jamey Driscoll has signed with the Raleigh-Clement Cyclocross Team for 2013. Known for relentless riding at the highest level of U.S. and international racing, Driscoll brings added firepower to the squad that is rapidly becoming a major factor in U.S. racing.
"I'm really happy to join the team," said the 26-year-old. "Raleigh-Clement has turned a lot of heads since getting started last year, and I'm excited to help them shake up the sport a little bit. I'm looking forward to riding with Ben Berden at the front end of the race… together, I think we'll make it hard, so the other guys better watch out!"
Driscoll was U.S. Junior National Champion in 2003 and has been a member of seven U.S. World Championship Teams. His biggest cyclocross win to date came at the 2009 Cross Vegas, in Las Vegas, Nevada. He's won many other top-tier races in the U.S., and stood on the podium 13 times in 2012-13. He is currently ranked 5th in UCI points among U.S. riders, and finished last season ranked 3rd in the USA Cycling Pro Cyclo-cross Calendar (Pro CX).
"We are thrilled to have Jamey on board," said Clement general manager Donn Kellogg. "He's a complete rider who'll really strengthen our program. Jamey is in the front group of almost every cyclocross race he enters, and he'll play a huge role in team tactics as well as individual results."
Driscoll's teammates on Raleigh-Clement include returning cyclocross specialists Ben Berden, Allen Krughoff, Craig Etheridge, and Caroline Mani.
Looking ahead to the year, Driscoll said, "The start of this cross season will be completely different for me as I'll have just completed two major stage races, Tour of Utah and the U.S. Pro Challenge. If it goes according to plan, I'll be going really good for 'cross. I appreciate the understanding by the team and sponsors of my road racing. We've got a schedule that allows me to take advantage of my current fitness, and then take a break and reset for Nationals which leads into the road season for next year."
Driscoll spent the past five years riding for Cannondale p/b Cyclocrossworld. A native of Vermont, Driscoll nows lives in Park City, Utah.
About Raleigh USA:
Raleigh USA is inspired by one simple idea – fun. Raleigh offers distinctive bicycles to ride in the city, dirt, or on the road for all ages and abilities. Based in Kent, Washington, Raleigh is a proud sponsor of smiles, families, local cycling, and the Raleigh Clement Professional Cycling Team. Learn about Raleigh Bicycles and our 125+ year tradition at www.raleighusa.com.