Meet the Raleigh-Clément Team
The competition's fierce. In a good way.
If our professional cycling team looks tough to you, it's because they are. But don't let their mud-spattered jerseys fool you. This colorful cast of characters blends impressive bike skills with good old-fashioned fun, making them competitive in all the right ways. Say hi to our team.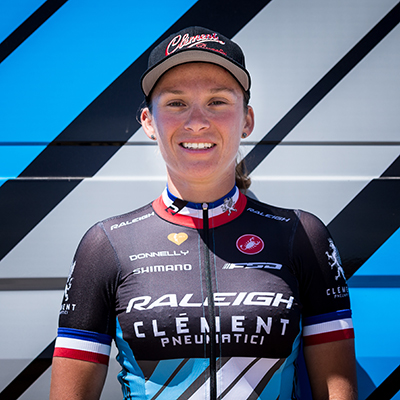 Caroline Mani
Caroline Mani lives to compete
Caroline Mani loves a good challenge. She's happiest when she can surpass her own limit, but finds that standing on top spot on the podium is a pretty good place to be too. This year Caroline was on top a lot - 2016 French National Champion, Cyclocross World Championships silver medalist, and 2nd overall ranking with UCI.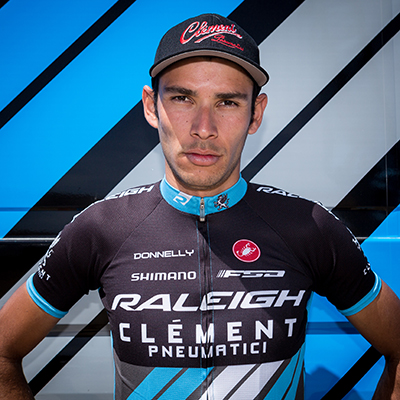 Hector Fernando
Outside, Hector Fernando is free
Hector Fernando trains hard and it shows. You can find him on the trails near his home in Colombia or hanging out with his two favorite people, his wife and his dog.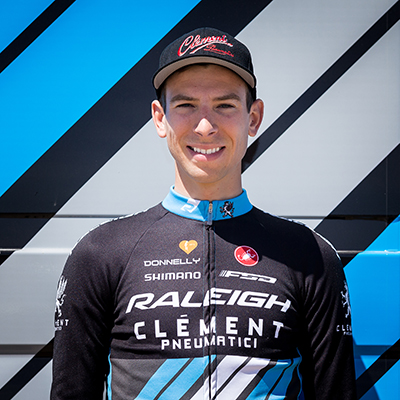 Kerry Werner
Kerry Werner: foodie meets freak of nature
Kerry Werner's advice for beginners? Don't give up. There will always be highs and lows, you've just gotta keep your head on straight.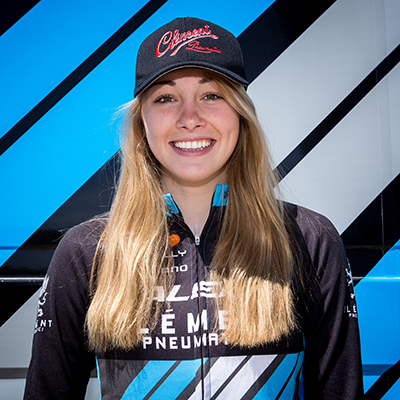 Laurel Rathbun
For Laurel Rathbun it's about bikes…and bacon
This top-level racer is more than just bacon and bikes (although her Twitter handle begs to differ). Discover what keeps Laurel Rathbun at the top of the pack.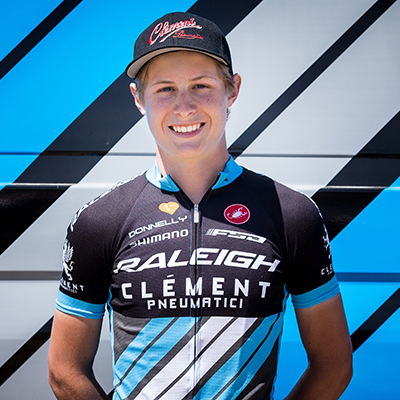 Lance Haidet
Lance Haidet, epic by nature
Epic racer, Lance Haidet thinks thin-crusted pizza baked in a wood fired oven is pretty much the best thing in the world. We happen to think the same thing about him.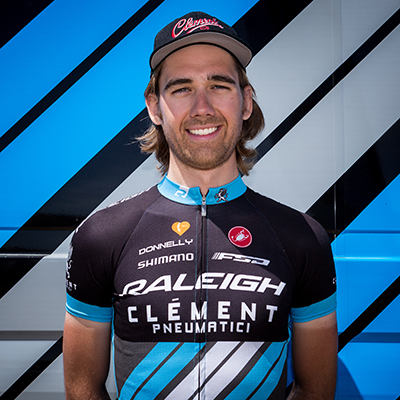 Jamey Driscoll
Jamey Driscoll gives it 110%
When it comes to competing, Jamey Driscoll gives it 110%. He's a huge fan of riding single-track, skiing fresh powder and feasting on his mom's Kentucky Derby pie.
Click on an Ambassador to learn more about them.
Raleigh-Clément Schedule
| | | | |
| --- | --- | --- | --- |
| DATE | EVENT | LOCATION | UCI RANKING |
| Sept. 5 | Nittany Lion Cross | Rochester, NY | 1 |
| Sept. 6 | Nittany Lion Cross | Rochester, NY | 2 |
| Sept. 12 | Clif Bar CrossVegas | Breiningsville, PA | 2 |
| Sept. 13 | Colorado Cross Classic | Breiningsville, PA | 2 |
| Sept. 16 | Boulder Cup | Las Vegas, NV | WC |
| Sept. 19 | Trek CXC Cup | Montreal | WC |
| Sept. 26 | Charm City Cross | Gloucester, MA | 2 |
| Sept. 27 | Trek CXC Cup | Gloucester, MA | 2 |
| Oct. 3 | Charm City Cross | Providence, RI | 1 |
| Oct. 4 | Gran Prix of Gloucester | Providence, RI | 2 |
| Oct. 10 | Gran Prix of Gloucester | Waterloo, WI | 1 |
| Oct. 11 | Providence Cyclo-cross Festival | Waterloo, WI | 2 |
| Oct. 17 | Providence Cyclo-cross Festival | Boulder, CO | 2 |
| Oct. 18 | Ellison Park Cyclo-cross Festival | Boulder, CO | 2 |
| Oct. 24 | Ellison Park Cyclo-cross Festival | | |
| Oct. 25 | HPCX | | |
| Oct. 31 | HPCX | Mason, OH | 1 |
| Nov. 1 | Gateway Cross Cup | Covington, KY | CC (No Pro CX Points) |
| Nov. 7 | Gateway Cross Cup | Louisville, KY | 1 |
| Nov. 8 | Cincy3 @ Harbin Park | Louisville, KY | 2 |
| Nov. 14 | Cincy3 @ Kings CX After Dark | Tacoma, WA | 2 |
| Nov. 15 | Cycle-Smart International | Tacoma, WA | 2 |
| Nov. 21 | Cincy3 @ Devou Park | Los Angeles, CA | 2 |
| Nov. 22 | Pan Am Continental Cyclo-cross Championships | Los Angeles, CA | 2 |
| Dec. 4 | Cycle-Smart International | Iowa City, IA | 2 |
| Dec. 5 | Derby City Cup | Iowa City, IA | 1 |
| Dec. 6 | Derby City Cup | Iowa City, IA | 2 |
| Dec. 12 | The 3 Day Carousel Volkswagen Jingle Cross | Dallas (Garland), TX | 2 |
| Dec. 13 | The 3 Day Carousel Volkswagen Jingle Cross | Dallas (Garland), TX | 2 |
| Dec. 12 | The 3 Day Carousel Volkswagen Jingle Cross | Hendersonville, NC | 2 |
| Dec. 13 | Supercross Cup | Hendersonville, NC | 2 |
| Dec. 19 | Supercross Cup | Waco, TX | 2 |
| Dec. 20 | Baystate Cyclocross | Waco, TX | 2 |
| Jan. 2, 2016 | CXLA Weekend – Day One | Kingsport, TN | 2 |
| Jan. 10, 2016 | Baystate Cyclocross | Ashville, NC | CN |